Know More To Grow More
Applying Timely, Targeted and Tailored Insight to Improve Pipeline Performance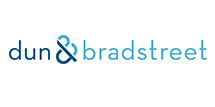 About sponsor
Dun & Bradstreet is the world's leading source of commercial information and insight on businesses, enabling companies to Decide with Confidence® for 171 years. D&B's global commercial database contains more than 215 million business records. The database is enhanced by D&B's proprietary DUNSRight® Quality Process, which provides our customers with quality business information. This quality information is the foundation of our global solutions that customers rely on to make critical business decisions. D&B provides solution sets that meet a diverse set of customer needs globally. Customers use D&B Risk Management Solutions™ to mitigate credit and supplier risk, increase cash flow and drive increased profitability; D&B Sales & Marketing Solutions™ to increase revenue from new and existing customers; and D&B Internet Solutions™ to convert prospects into clients faster by enabling business professionals to research companies, executives and industries, over the web.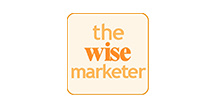 About sponsor
The Wise Marketer provides free daily news and resources for marketing professionals, including surveys, research, customer loyalty, CRM, emerging technologies and developments, trends and forecasts, industry events, a directory of major players and suppliers, and much more. Through the publisher of heavyweight research reports such as The Loyalty Guide and The Marketing Guide, we aim to give marketers, executives and investors in every country and region the pure facts without any hype or bias.
Overview
"Know More to Grow More" is a thought leadership initiative by the Chief Marketing Officer (CMO) Council, the Customer Experience Board, and the Coalition to Leverage and Optimize Sales Effectiveness (CLOSE). This initiative enabled CMO conversations and engagements around best practices in customer selection and connection. It explored the level of sophistication in database marketing and the level of satisfaction with current CRM tools, information sources and customer profiling capabilities. It tapped perspectives from both sales and channel organizations, as well as audited marketing's role in optimizing the process of targeting, profiling and providing sales-ready opportunities and additional entry points to existing accounts.
Research: Survey & Reports
Read
Blogs
Books
By V. Kumar, George S. Day David A. Aaker
More