More Gain, Less Strain
Optimizing Marketing Partner Performance and Value in a Digital World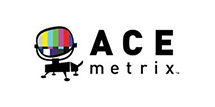 About sponsor
Ace Metrix™ is the leader in applying technology to the challenge of evaluating creative advertising. Our solutions help companies measure and improve the effectiveness of video advertising, directly improving their bottom line. At the heart of the Ace Metrix vision is the company's Creative Lifecycle Management™ concept which provides customers with the insight and tools they need to optimize their advertising campaigns from the inception of an idea through to its delivery to consumers - significantly improving the measurability and actionability of their creative.
Overview
A wide range of forces and factors are testing traditional agency-client relationships, multiplying marketing procurement needs, complicating purchasing cycles worldwide, as well as reshaping and diversifying the marketing mix. In addition, evolving agency models and alternative marketing service providers and channels are demanding new evaluation and assessment practices, closer linkage of measurement criteria to business value, and better ways to quantify and justify global marketing spend and agency investments.
Harmonizing, synchronizing and unifying distributed agency assets and global marketing resources across both demand and supply chains, necessitates the deployment of database and process-driven operational marketing models and performance platforms that further accountability, output, productivity, efficiency and effectiveness. Closer alignment and linkage with procurement and purchasing professionals within global enterprises is also enabling marketers to bring greater rigor, structure and discipline to the agency consideration, evaluation, selection and review process.
This authority leadership initiative combined qualitative interactions with senior global marketers in top advertiser organizations with a comprehensive quantitative audit of both operational marketing and agency account management stakeholders involved in the supplier relationship, performance and procurement process.
Research: Survey & Reports