Online Advertising Performance Outlook
Optimizing the Value of Online Advertising Spend and Digital Media Channel Performance in Furthering Customer Acquisition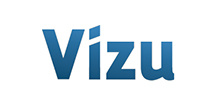 About sponsor
Vizu brings the same metrics used to measure and optimize brand advertising effectiveness in the offline world to the online medium. By providing the first real-time, enterprise technology platform that allows brand advertisers and their partners in the digital media ecosystem—publishers, ad networks, exchanges and demand-side platforms—to collaborate around measuring and optimizing brand fift metrics, Vizu enables its customers to move their target audience through the purchase funnel, from building awareness to creating intent and preference. Vizu's brand advertising effectiveness platform is used by more than 60 percent of Advertising Age's Top 100 Brand Advertisers and Top 50 Media properties to support all key aspects of the advertising lifecycle, including media buying, audience profiling and brand lift optimization.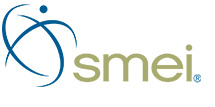 About sponsor
Sales & Marketing Executives International (SMEI) is the worldwide organization dedicated to ethical standards, continuing professional development, knowledge sharing, mentoring students and advancing free enterprise.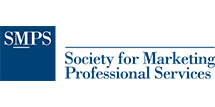 About sponsor
The Society for Marketing Professional Services (www.smps.org) represents a dynamic network of 6,000 marketing and business development professionals from architectural, engineering, planning, interior design, construction, and specialty construction firms located throughout the United States and Canada. The Society and its 50+ chapters benefit from the support of 3,600 design and building firms, encompassing 80% of the Engineering News-Record Top 500 Design Firms and Top 400 Contractors. SMPS's mission is to advocate for, educate, and connect leaders in the building industry. SMPS is the only organization dedicated to creating business opportunities in the A/E/C industry.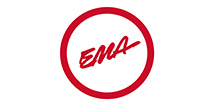 About sponsor
EMA is an integrated marketing communications agency with specialized expertise in business-to-business marketing, public relations and public affairs, consumer advertising, shopper marketing and digital/direct/relationship marketing. With offices in Buffalo, Rochester, Syracuse and Albany, N.Y.; Cincinnati; Charlotte, N.C.; and Atlanta, EMA serves clients throughout the United States. EMA also serves many of its clients through thenetworkone, the world's largest independent network of advertising, creative, digital, media and marketing agencies covering 65 countries. EMA belongs to the American Association of Advertising Agencies and IPREX, a worldwide partnership of independent public relations firms. Named #5 on Advertising Age's Best Places to Work 2012 list, EMA has 250 professionals and $236 million in capitalized billings for 2012. Visit www.mower.com for more information.
Overview
According to the McKinsey Quarterly, "the rapid growth of online advertising hides a serious challenge: the digital world has developed faster than the tools needed to measure it. This problem has made it difficult for marketers to fully exploit the web's promise as the most targeted and measurable medium in the history of marketing…Hobbled by nascent technologies, inconsistent metrics and a reliance on outdated media models, marketers are failing to tap the digital world's full power." The journal went on to state that "unless this problem is addressed, the inability to make accurate measurements of digital advertising's effectiveness across channels and consumer touchpoints will continue to promote the misallocation of media budgets and to impede the industry's growth."
The CMO Council and Vizu, a Nielsen company, collaborated on a thought leadership white paper to address the fragmented digital landscape and create new content based on insights and best practices from innovators and leaders in global digital campaign design, development, localization, execution and performance measurement. The white paper focuses on showcasing the growth, challenges and opportunities the digital media channel offers leading CMOs around customer acquisition and engagement. The goal of this initiative was to highlight the challenges digital presents, as well as best practices among marketers to provide insight into ways to maximize the impact and reap the full benefits of digital marketing efforts.
Research: Survey & Reports
Learn
Curated Facts & Stats
Program Themes
Online Video
Online Advertising
Advertising Effectiveness
Advertising Trends