Online Advertising Performance Outlook 2014
Optimizing the Value of Online Advertising Spend and Digital Media Channel Performance in Furthering Customer Acquisition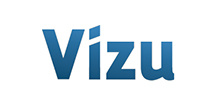 About sponsor
Vizu brings the same metrics used to measure and optimize brand advertising effectiveness in the offline world to the online medium. By providing the first real-time, enterprise technology platform that allows brand advertisers and their partners in the digital media ecosystem—publishers, ad networks, exchanges and demand-side platforms—to collaborate around measuring and optimizing brand fift metrics, Vizu enables its customers to move their target audience through the purchase funnel, from building awareness to creating intent and preference. Vizu's brand advertising effectiveness platform is used by more than 60 percent of Advertising Age's Top 100 Brand Advertisers and Top 50 Media properties to support all key aspects of the advertising lifecycle, including media buying, audience profiling and brand lift optimization.
Overview
Investments in online brand advertising continue to rise in an effort to more effectively target and engage consumers, and brand advertisers, publishers and agencies are challenged to maximize the impact of these efforts and unlock the full potential of digital advertising. Last year, the Chief Marketing Officer (CMO) Council conducted a survey about the shifts and trends that are taking place in the digital ecosystem, and the findings—aggregated by Vizu, A Nielsen company—were revealed in a white paper entitled "2013 Online Advertising Effectiveness Outlook."
To continue this study, the CMO Council conducted a survey to gather insights and best practices from innovators and leaders in digital campaign design, development, execution and performance measurement. The resulting white paper will provide an updated view into the challenges that agencies, media buyers and advertisers face in creating, developing and executing digital campaigns.
Research: Survey & Reports
Program Themes
Online Advertising
Advertising Effectiveness
Advertising Trends