The State of Engagement: Bridging the Customer Journey Across Every Mile
Mastering the Art of Driving Relevance and Consistency Across Customer Engagements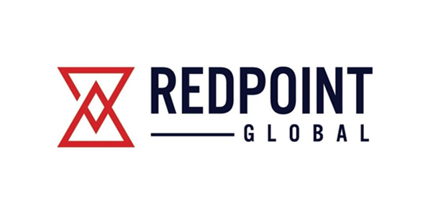 About sponsor
RedPoint was founded in 2006 by a team of highly accomplished CRM, marketing, data analytics, and software development professionals dedicated to a single mission: Empower data-driven organizations by unlocking the full value of their data to drive customer engagement and profitable, sustained growth. We are reinventing our industry with solutions that optimize data for business transformation and success with unparalleled speed, ease and agility. Learn more at www.redpoint.net.
Overview
Marketers are optimistic about leveraging data to deliver more relevant and contextual real-time customer interactions…at some point in the future. Most organizations are in the process of readying the ship—working hard to implement new tools, onboard new talent and master the analytics and data technologies needed to (at some point in the future) amp-up execution.
Among marketers previously surveyed by the CMO Council, in partnership with RedPoint Global, there is an undeniable sense of confidence that all of the hard work will pay off at some point in the future. The hard question that needs to be asked is when the future will actually arrive. Can chief marketing officers afford to wait much longer?
Organizations continue to struggle with the delivery of consistent, reliable, data-driven and personalized engagements across an ever-expanding list of touchpoints. While this is clearly an aspirational strategy for marketers, far too few have the ability to turn their customer experience intentions into measurable action. This is further exacerbated by the continuous evolution of consumer expectations as the desire for occasional new and novel experiences gives way to an expectation for hyper-individualization with every engagement.
For today's consumer, every interaction is an opportunity for a brand to solidify loyalty by demonstrating that every customer is known and valued for their individual behaviors, engagements and transactions. For today's brands, every engagement and every touchpoint is in direct competition with every engagement and touchpoint of every competitor, who is also looking to differentiate and better engage with the consumer through customer experience. In the age of experience, every new touchpoint and engagement creates a heightened expectation for the customer that, in turn, creates a gap between customer expectation and the ability for brands to deliver robust engagements and experiences that are in the right context, cadence and channel of the customer's choosing.
Marketers looking to close this gap and capitalize on CX as a differentiator must overcome issues with siloed data, fragmented processes and disconnected functions across the organization. There is also a real fear of disrupting existing and legacy IT systems as marketers weigh the benefits of embracing new channels against the pain and friction of integrating these new systems into a increasingly complex stack. However, the key underpinning of any modern experience is precise, connected data that extends an organization's view beyond what the customer's actions and behaviors are. Instead, savvy marketers are looking to leverage analytics in real time in order to make the best actionable decisions that keep pace with the customer, even anticipating where, when and how a customer will advance through their journey. What marketers need is intelligent orchestration to support dynamic, omni-channel and real-time customer journeys, along with the ability to truly reach a segment of one with contextually relevant messages.
The journeys being mapped and so carefully developed don't just have a single possible outcome; in fact, today's organizations must look to compete all the way through the last mile of any number of journeys. The real problem is that all of these strategies and infrastructures are required today. Brands are competing for the customer today…not at some aspirational point in the future. So how do organizations bridge the gap between aspiration and action to move forward today?
The CMO Council has again partnered with RedPoint Global to further investigate the critical needs of the CMO today, including how swift, immediate action can set the stage for long-term competitive differentiation through a highly individualized experience that sees the customer strategy shift from campaign excellence to repeatable, reliable, relevant engagements. This study will examine the hurdles all marketers must face—from operational functions up to the CMO—and work to dispel misconceptions about what it will take to deliver value across the last mile of engagement.
Research: Survey & Reports
Learn
Curated Facts & Stats
Aug 2023
Shopping habits of the younger cohort differ significantly from baby boomers. Approximately 37% of Gen Z consumers allowed tracking in order to see more relevant advertising, with the remaining 43% opting out. For baby boomers, the vast majority opted out.
Source: Marketingdive.com
Aug 2023
Global advertising spend is forecast to grow 4.4% globally this year, and by 2024, is forecast to surpass $1 trillion advertising spend.
Source: Marketing Week
Aug 2017
66 percent of marketers are working toward securing internal resources to execute personalized marketing programs.
Source
Aug 2017
Personalized email messages improve click-through rates by an average of 14% and conversions by 10%.
Source
Aug 2017
When asked to prioritize one capability that will be most important to marketing in the future, 33% of marketers answered: "personalization."
Source
Aug 2017
74 percent of marketers say targeted personalization increases customer engagement.
Source
Aug 2017
Emails with personalized subject lines are 26% more likely to be opened.
Source
Aug 2017
Personalized emails deliver 6x higher transaction rates.
Source
Aug 2017
53 percent of marketers say ongoing, personalized communication with existing customers results in moderate to significant revenue impact.
Source
Aug 2017
94% of customer insights and marketing professionals across multiple industries said personalization is "important," "very important," or "extremely important" for meeting their current email marketing objectives.
Source
GO TO INSIGHT CENTER TO LEARN MORE