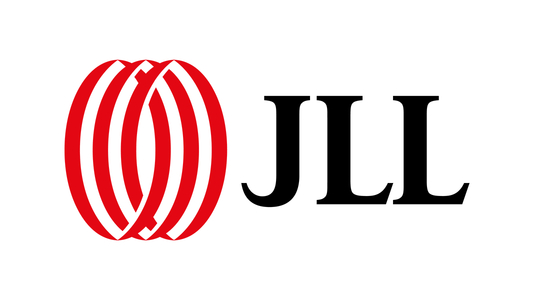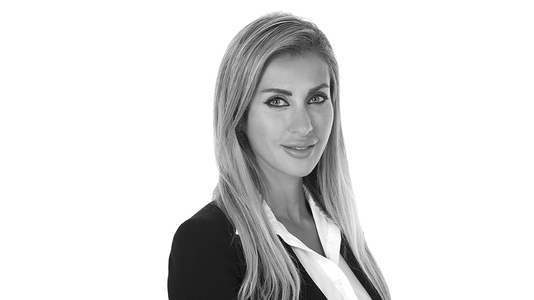 ANOOD HADDAD
Head of Marketing & Research, MEA
JLL
Anood Haddad is Head of Marketing and Research, MEA, at JLL. She has over 19 years of experience in marketing across various industries, and in her current position, leads marketing strategy development and manages all above and below the line marketing outputs, including PR and corporate communications, events, social media, digital marketing and campaigns management. Haddad has expanded the responsibilities of her team to include business development and research support. She is a strong leader with proven experience in developing successful cross channel campaigns and project managing their execution for successful outcomes. Prior to that, Haddad held various marketing positions in diverse companies and industries, including her role at Samsung Electronics regional headquarters as Head of Brand Marketing; as well as other sectors such as consumer insights, product marketing and events management.
CMO COUNCIL: What market shifts and trends are impacting customer and competitive dynamics in your industry?
HADDAD: In my current role we identify and communicate key market shifts and trends in the commercial real estate industry that have significant impacts on our clients, through our thought leadership initiatives. Some notable key trends include the integration of technology, including market data analytics, visualization tools, property management tools, and more. This is changing the way clients engage with the market as they expect efficient, data-driven solutions. Sustanability is a big theme in the industry as well, in achieving net zero carbon emission and integrating solutions in the built environment. It is no secret that cities worldwide are recognising the importance of sustainable urban development. And many inclusive platforms have emerged to engage in fruitful discussions centered on effective strategies to enhance sustainability in cities. Then there is the rising rate of urbanization in the region and the pipeline of commercial developments that comes with it. Whether mixed use, mid income accommodation, co-living spaces, co-working spaces, supply chain disruptions and the rise of ecommerce creating demand on industrial and logistics spaces, cities are accelerating and shifting developments.
CMO COUNCIL: What are some of the secrets to better collaboration with peers in the C-suite and lines of business?
HADDAD: With B2B marketing we know internal audiences are also our clients and need a marketing strategy, just as our external audiences do. Effective collaboration with the different lines of business and management peers is imperative to gain buy in, feedback and better results in our marketing efforts. This is also important to shift the internal mindset and perception about the marketing teams, in positioning marketing as a business enabler and partner. To enhance such collaboration needs transparency and open communication. We must always take the business and management with us in our journey, constantly sharing information, updates challenges, and actively listening to their feedback and understanding their perspectives. This demonstrates respect and empathy and helps achieve better collaboration. Agreement and alignment on objectives is also an important factor. If expectations are different, that would create push backs. This can be achieved through regular status meetings which also strengthens communication and helps break down silos.
Another secret is using emotional intelligence to 1) resolve conflicts as soon as they arise; 2) being aware of cultural and background differences and being sensitive to them; and 3) in influencing and persuading peers on certain ideas and initiatives (in addition to using data backed discussions of course).
CMO COUNCIL: What past experiences have best prepared you for your marketing leadership role?
HADDAD: I have held diverse marketing leadership roles in different industries, which contributed to growing my experience. I have accumulated rich experiences in marketing through handling different products and services, dealing with different types of audiences both internally and externally, managing different teams, and navigating different organizational structures and stakeholders. These experiences have helped me build essential skills over the years, such as strategic planning and thinking, effective communication, problem solving, decision making whether strategic or prompt, and conflict resolution.
Another important aspect of my learning journey was building the right network of resources for guidance and support, and interacting with diverse groups that bring different perspectives. This has sharpened my ability to understand people, adapt to different situations and challenges, and enhance my emotional intelligence in dealing with a variety of personalities and backgrounds effectively. Last, but not least, both mistakes and accomplishments were equally important in providing valuable learnings and shaping my leadership style and process.
CMO COUNCIL: How do you describe your leadership style?
HADDAD: I have shaped my leadership style to be result-driven, using trust, empowerment, and flexibility for my teams. That comes with accountability in the pursuit of measurable outcomes, according to pre-aligned objectives, KPIs and deadlines for them. To consistently practice this, setting clear performance metrics, regularly tracking progress to adjust strategies and plans, prioritizing output and outcome vs. defined working hours, I hold my team members, and myself first, accountable for meeting or exceeding these metrics. Ensuring this leadership style proves effective came with encouraging efficiency, working smart, productivity, flexibility and commitment to deadlines and results. My leadership style entails placing a significant emphasis on trust in my team, ensuring collaboration within the team members internally and cross functionally, adapting to different situations and challenges.
CMO COUNCIL: What factors contribute most to your success?
HADDAD: It is improtant to always have a vision of what you want achieve. Building and leading the right team is an important aspect of this, and it comes with problem solving and leading by example. Effective and continuous communication is also another important success factor, whether in being a good listener, and accepting feedback with an open mind or expressing my ideas and objectives clearly. Clear communication helps set clear expectations. Other factors include being self aware and striving for continuous improvement, whether in being empathetic, agile, self motivated, time management, stress management, and even energy management. However, if I want to emphasize the most important factor for success, then it would be resilience. Success doesn't come without failure. I have always believed that if we don't fail (or learn) we will never win or succeed.