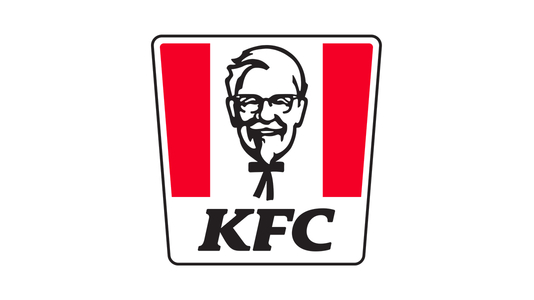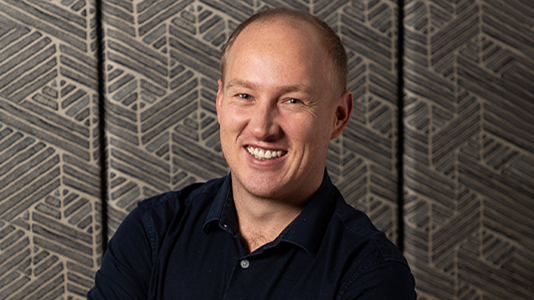 GRANT MACPHERSON
CMO
KFC Africa
Grant Macpherson is Chief Marketing Officer of KFC Africa. The South African born marketer joined the KFC family in 2013 as Marketing Manager for KFC UK, where he led several portfolios across retail, brand and innovation. In 2015, Grant moved to KFC Netherlands to lead marketing function across the Netherlands, Iceland and Sweden. After his successful time in the UK and Europe, Macpherson returned to South Africa in 2018 and has been at the forefront of driving branded retail for the brand. During this time, he has been a key architect in KFC's growth, helping navigate the brand through the pandemic crisis and enabling KFC to continue to drive sales momentum, grow market share and elevate its leadership position. In 2022, Macpherson was promoted to Marketing Director, Brand Communication and Purpose, where he led the brand's focus on taste, resulting in the recent industry award-winning Taste Guarantee and Taste Inspector campaigns. During this time, KFC South Africa was also voted "Coolest Brand that Cares," - a true testament to the purpose focus of the brand locally; and was recently recognised as the Marketing Team of the year by KFC global.
CMO COUNCIL: What past experiences have best prepared you for the chief marketing officer role?
MACPHERSON: I am very fortunate to have been part of the KFC family for 10 years now. In fact, my career began in KFC UK, I then moved to KFC Netherlands in 2015 and then 5 years ago I returned home to KFC Africa. Exposure to these markets has given me the opportunity to understand various consumer and cultural dynamics while learning from some of the best leaders in the industry. The past 10 years have thus given me a clear picture of what I want to achieve on the brand and as a leader of an amazing marketing team.
CMO COUNCIL: How do you describe your leadership style?
MACPHERSON: Heart-led and high performing. I believe empathy is one of my towering strengths, if you can relate to people on a personal level, you will most likely be able to motivate them to achieve greatness. Lastly, throw in a ton of fun and you are onto a winning formula.
CMO COUNCIL: What factors contributed most to your success?
MACPHERSON: Collaboration. Collaborative thinking beats individual smarts any day. Some of my best work has been a result of cultivating winning relationships and being able to get the best out of people. I am also a massive believer of simple and clear strategies. To keep strategy simple, I always encourage my team to understand the data in front of them, pick a lane and stick to it.
CMO COUNCIL: Where do you focus most of your time, attention and brainpower on a day-to-day basis?
MACPHERSON: KFC is a people-first company. My job is to ensure we have the best talent, showcase what best in class looks like, foster an engaging working environment and then get out of the way.
CMO COUNCIL: How much is customer experience, brand protection, purpose and corporate social responsibility part of your remit in the company?
MACPHERSON: I am super proud to be working on a brand that can impact people's lives on a daily basis. Amongst our several CSI initiatives, Add Hope and KFC mini cricket are our flagships. KFC Add Hope is the second biggest feeding scheme in the country, second only to the Government in South Africa. We work with hundreds of beneficiaries across the country to ensure children from the most difficult circumstances receive nutritious meals enabling them to play, learn and grow. This initiative has been running for 12 years and currently serves 30 million meals a year. On top of that, KFC mini cricket is the biggest grass roots sports initiative in the country, bringing kids from all walks of life together in the spirit of play. It's initiatives such as these that makes KFC SA's favorite QSR brand; and recently we were voted the 'Coolest brand (across all categories) that gives back to the community' at South Africa's Sunday Times GenNext awards.
CMO COUNCIL: What has been your biggest accomplishment in the last 12 months?
MACPHERSON: For the past several years, we have enjoyed some fantastic growth and sales momentum. On top of that we have received several accolades at various global and local award shows, including SA Ad of the year, as well as shortlists and trophies at The One Show, D&AD, and most recently a Bronze Canne Lion. This tremendous effort has resulted in us being recognised as the Marketing Team of the Year by KFC global, which is a wonderful achievement for our team and agency partners.
CMO COUNCIL: What career advice would you give to emerging marketing leaders?
MACPHERSON: Be brave! Sometimes we think about the absolutely worst-case scenario, when 99% of the time that never plays out. So, embrace risk and take big swings!