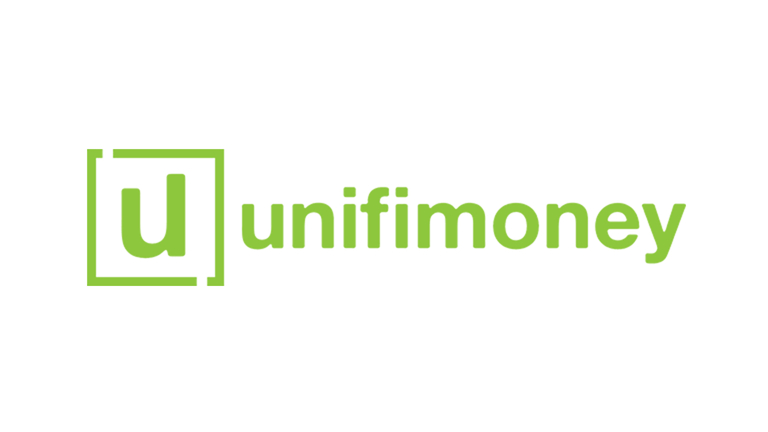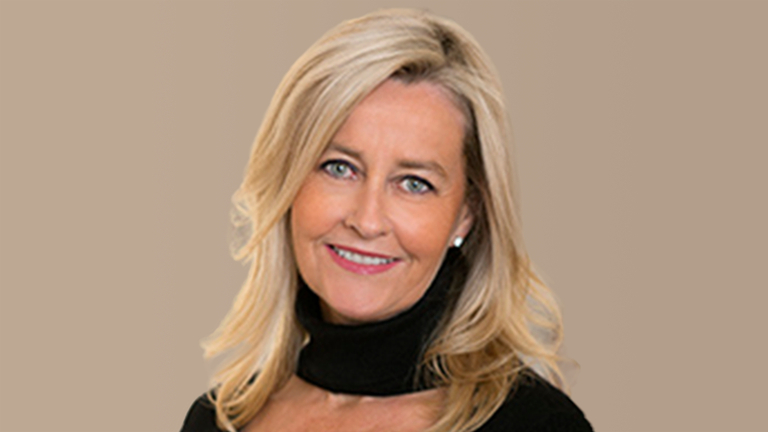 NIAMH BYRNE
Advisory Board
Unifimoney
This International Women's Day, we're chatting with marketing master, Niamh Byrne, a seasoned marketer with diverse, global experience and a unique philosophy on marketing.
Q: Tell us about your background and how you got to where you are now.
A: A couple of years after graduating from Trinity College in Dublin, I moved to Paris to continue my life-long love affair with the city. I found a great marketing role with the Accor Group in Paris. A few years later, I moved to Brussels and lived and worked between London and Brussels. I joined a global management consulting firm, a role that took me all over the world as we were planning an IPO. A couple of years after that, I relocated to London and took a role with Orange, first as Global Head of Media, and later with Orange UK to run brand partnerships, media and CSR. It was a brilliant role at a time when Orange was the best brand in technology. It taught me so much about always putting the customer at the center, and the importance of building a strong brand. After four years, I took a break from the corporate world and joined Comic Relief to run marketing for Red Nose Day, Sport Relief and Make Poverty History. It was really enjoyable to work with great people who were so passionate about the change they were driving in the UK and Africa to alleviate poverty. After 18 months there, I was approached to move to the South Pacific to be part of the initial launch team for the mobile operator, Digicel. We launched 6 mobile networks in 5 years, in countries as diverse as Papua New Guinea, Vanuatu and Fiji. It was a really challenging role, but very rewarding both personally and professionally. I'm a great believer in karma, and that everything happens for a reason. It was on this journey through the South Pacific, when we settled in Fiji after 4 years, that we adopted our two beautiful daughters at birth, within 6 months of each other, so I had my hands full! We then moved to Singapore, where I worked with two tech startups, one in Fintech and the other in computer vision. I was approached by Citi to head up customer experience for Asia & EMEA. After 6 months, I took on the role of Head of Digital Banking for the region, and subsequently Head of Marketing. I combined internal talent within Citi, with new blood from outside the Financial services sector to build a digital first mindset and culture within the newly formed team, and to introduce an agile approach which focused on the customer, rather than the product. We relaunched the entire mobile banking experience and across Asia, re-branded Citi and positioned Citi as the best digital bank in Asia.

I relocated to Ireland in late 2019, and I'm now working on a variety of different projects. I'm working with an Irish based Fintech company who has a strong presence in the Middle East and Africa and is focused on expansion into Europe and the US. Last year I joined the Advisory Board of a US digital bank called Unifimoney. The proposition is aimed at high-earning millennials and offers a high yield checking account, credit card and robo investing, trading equities is commission-free, with access to alternative assets including crypto currencies and precious metals, all within the app. I'm currently doing a postgrad in digital marketing as well. One of my passions is gemology, and I'm a fine jewelry designer. I recently launched a collaboration with STABLE of Ireland, and I do private commissions for engagement rings and other special occasions. I'm working with an Indonesian e-commerce company to launch a range in partnership with them in the coming months.


Q: What's your WFH "office" set-up?
A: I have a really nice set-up. We live in Dublin about 20m from the sea. My desk is on the middle floor of the house, by a large window that I keep open to invite in the sea air. I use two screens and keep the desk clean and clutter-free. I usually swim in the sea 3-4 times a week, it's quite addictive, but the last two weeks it's been a tad cold!
Q: If you could describe your day-to-day at work in 3 words, what would they be?
A: Busy, diverse and interesting


Q: Are you an early riser or night owl?
A: Definitely a night owl. I have a tendency to burn the candle at both ends...but enjoy early mornings when it's light outside.
[Related: Click here to read our latest report, Humanizing and Analyzing Relationships to Drive Revenue, Retention and Returns!]
Q: What has been your biggest professional challenge so far as the world recovers from COVID-19?
The inability to travel and to meet people face-to-face has been a real challenge—or even to meet people in the same city and country as you—but there is light at the end of the tunnel as the rate of vaccination speeds up globally.
Q: What changes do you see in the future of marketing? How are you adapting?
The explosion of eCommerce driven by the pandemic has increased the level of customer expectation to the same levels as the customer service delivered by the global giants Amazon and JD. Businesses of all sizes need to adapt very quickly to survive. According to McKinsey, the rate of ecommerce penetration in the US grew by 10 years in a 90-day period in 2020, reaching around 33%. Total online sales growth in the UK rose by 36.6% year-on-year in 2020: the largest growth seen since 2007. Digital transformation is key to success, with the gap between leaders and laggards widening in 2020. Banks all over the world need to transform very quickly to service their customers. The Fintech company I am working with provides the full suite of digital banking capabilities on an end-to-end open digital banking platform. In late February, we will go live with 18 million bank customers across 20 markets; digital transformation in action implemented in a short timeframe, versus the huge expense and time frames of replacing core banking systems over many years.


The biggest opportunity we have as marketers is to harness the power of AI and to implement it across all platforms to drive more accurate data collection to give us much better insights into customer behavior, to deliver true personalization.


Finally, we need to rethink the future of work. We need to cultivate new and different partnerships as industry lines become more blurred. Decision-making needs to be agile and delegated. Structures need to be flatter and teams need to be more empowered and focus on execution excellence will be key to success. Continuous learning is key as digital transformation becomes the cornerstone to success of every business. Finally, we need to ensure that hybrid working works for everyone, by supporting our team's needs. We need to have a much more flexible attitude to where people work and empower people to find the balance that works best for them. Gone forever are the days of the 7:30am commuter crush, we've seen that it's no longer necessary. We'll still travel to offices when necessary, but hopefully we have learnt that we don't all need to travel at the same time every day!