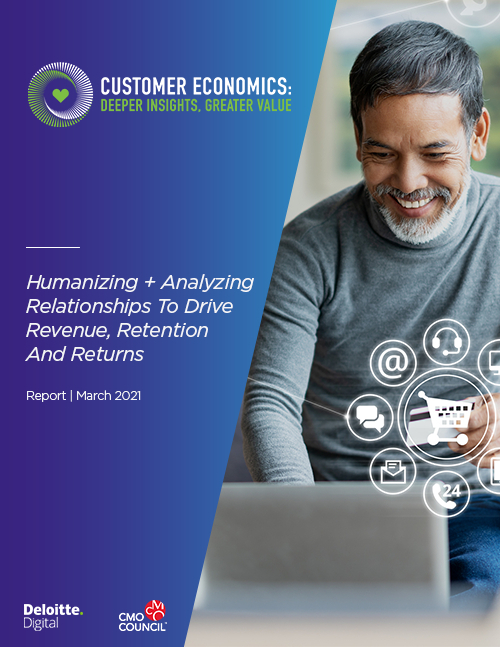 Re-thinking an old marketing metric — customer lifetime value (LTV) — can help close the gap between marketing efforts and financial outcomes. LTV will also allow CMOs to design a more effective, efficient marketing mix. More importantly, many CEOs, heads of sales and line-of-business executives look to LTV to inform their strategic business decisions.
Yet there's a lot of opportunity for marketers to improve LTV. They need to know how to define and measure LTV, leverage data to build relationships, segment and track customers with the most potential for long-term value, etc. Re-thinking LTV will take work and commitment, but it'll pay off in the long run by raising the quality of the customer experience.
This report, produced in collaboration with Deloitte Consulting LLP, is based on a CMO Council survey of 150 global marketing leaders and in-depth interviews with executives from Informatica, PepsiCo, Electrolux and Redbubble.