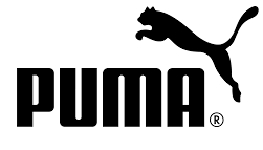 ALLISON GIORGIO
Vice President of Marketing
PUMA North America
Allison Giorgio, Vice President of Brand Marketing for PUMA North America, seeks to take digital innovation to the next level in 2018 to power their increasing focus on e-commerce opportunities.
Giorgio says the online marketplace is one of the most fascinating spaces today from both a business and brand marketing perspective. "There is not a single conversation around our e-commerce business that doesn't somehow factor in marketplaces," she says. For PUMA, a brand that has a strong place within both the athletic and fashion realms, product mixing and an intelligent distribution approach is paramount. "As we head into 2018, we are exploring digital experiences as a heavy part of our overall marketing mix. We will be looking into everything from augmented reality to social media and app based programs to digital conversion focused tactics." Giorgio recognizes that marketplaces have completely reshaped how companies need to think about commerce today.
You can view this interview in full by downloading the report below.