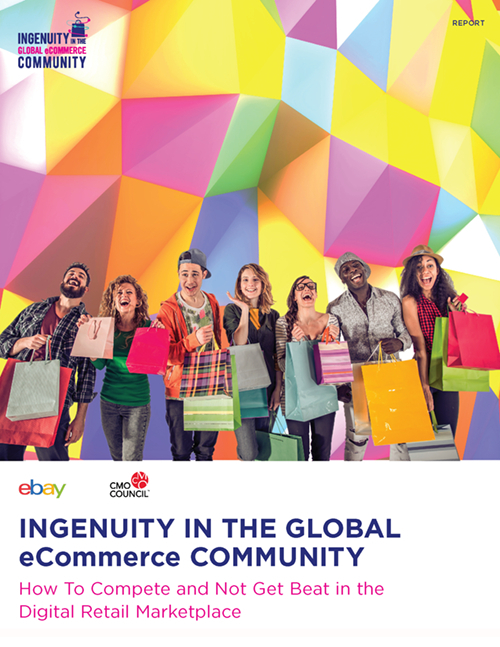 *Included with premium membership or library subscription
How To Compete and Not Get Beat in the Digital Retail Marketplace
Large, global eCommerce communities are disrupting the retail marketplace by bringing together vast numbers of buyers and sellers in frictionless transactional environments. Inspired by their success, brand marketers are rethinking go-to-market strategies to better integrate digital advertising with personalized shopper engagement and more effective conversion programs.
This report highlights perspectives from a survey of nearly 200 brand marketers, wherein well over 50 percent believe that large eCommerce communities are revolutionizing and reinventing the global retail marketplace, and also forcing them to rethink every aspect of how they go to market. In a telling self-assessment, 60 percent report that they need to embrace a more cohesive, integrated, multi-channel digital retail strategy to improve their own eCommerce business.
The report also includes key perspectives from brand leaders from LEGO, Puma, Casio, Serta, Bosch, Brooks, PERRIN PARIS and Fruit of the Loom/Spalding.
Areas of exploration covered in this research include:
How marketers view the disruptive and transformative nature of global eCommerce communities and online marketplaces like eBay, Alibaba, Amazon and others
To what degree these always-open, price-driven shopping, trading and auctioning channels are impacting and influencing go-to-market strategies, transactional margins and traditional retail distribution models
The percentage of manufacturer revenue that now comes from online commerce and how marketers expect this will shift in the year ahead in terms of resource allocation and business results
The benefits that global eCommerce communities offer in terms of how a brand or channel partner can reach, engage, convert, support, satisfy and repeatedly sell to target customers
What might worry brands about the enormous economic clout and market-making capacity of giant online retailers and large, aggregated communities of predisposed buyers and motivated sellers
How well product advertisers are sourcing "shoppergraphic" insights, mass-customizing and localizing digital ad messages, and evaluating campaign effectiveness