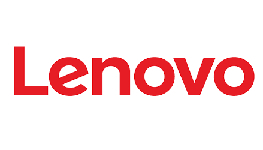 DAVID ROMAN
Chief Marketing Officer
Lenovo
With more than 50,000 employees and $43 billion in global sales across 160 countries, Lenovo is a global leader in providing innovative consumer, commercial and data center technology. As the CMO, David Roman says that creating a customer-first culture is a top priority for the brand.
Roman believes that online marketplaces are an evolution of superior customer experience. "These platforms provide a customer experience that is tailored to the way people want to get information and purchase products, so it's a logical evolution," he says. "We are seeing a radical change in how individuals are seeking information, making decisions, and seeking support for a product. eCommerce marketplaces are fundamentally redefining how customers interact with brands and purchase products." He adds that the number of consumers that purchase from eCommerce marketplaces today will continue to increase, and as such, it is imperative for brands to be present within them. He also describes how these marketplaces provide an opportunity to build the brand through content that is relevant to the end consumer, making it a great opportunity to engage with customers beyond a transactional level.
You can view this interview in full by downloading the report below.