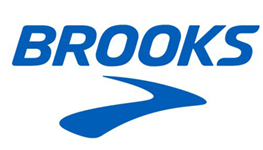 JANE LOCKWOOD
Vice President of Global eCommerce and Digital Marketing
Brooks Running
Brooks Running makes men's and women's high-performance running shoes, apparel and accessories. Jane Lockwood, Vice President of Global eCommerce and Digital Marketing, who carries more than 15 years of experience in digital marketing and product management with some of the world's largest brands, believes that any digital and eCommerce strategy must put the consumer at the forefront.
Lockwood says that shoppers must be able to shop in any way and at any given time they choose. This requires companies to marry a successful digital strategy with a robust brick-and-mortar strategy. "Customers use a variety of inputs across all categories to determine which solution is best for their particular needs," she explains. "I believe that brick-and-mortar stores play an incredibly important role here and will continue to do so, but digital adds another opportunity for brands to get the word out about who they are and what they offer. This, in turn, has influenced us to think more holistically when we think about our go-to-market strategy. We no longer think simply about what our retail partners need in the store; rather, we think about supporting both foot traffic and digital traffic and how we can provide the right assets and packaging for each unique environment."
You can view this interview in full by downloading the report below.