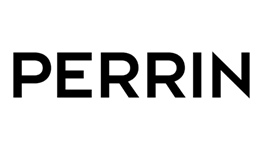 OLGA PANCENKO
Chief Operating Officer and Vice President of Marketing
Perrin Paris
Olga Pancenko, Chief Operating Officer and Vice President of Marketing, oversees wholesale, eCommerce, digital marketing and digital growth for Perrin Paris, a luxury leather goods brand.
Pancenko says that global eCommerce communities have made the world smaller by offering every person the opportunity to buy absolutely anything, no matter where they are. Because these platforms ensure that consumers can find most anything at the best price, often with free shipping, they pose a challenge for brick-and-mortar and online retailers and put traditional brands at a disadvantage. "Today at Perrin, we are offering free global delivery, one-step checkout, live chat support for immediate assistance, seamless tracking of orders and more," she explains. "We have to view ourselves as a digital company selling luxury goods rather than a luxury goods company building a digital presence in order to remain competitive." She says that while the last few decades were all about exclusivity when it came to luxury brands—which were building narrow communities—that dynamic is changing today.
You can view this interview in full by downloading the report below.