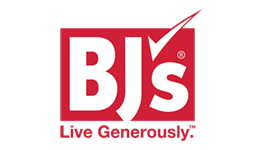 TANYA CAVANAUGH
Director of Brand Marketing
BJ's Wholesale Club
Director of Brand Marketing for BJ's Wholesale Club, Tanya Cavanaugh, explains that the company drives engagement through a variety of promotions and content outlets that are designed to make the shopping experience more convenient and that deliver value that extends beyond the products and great prices for which BJ's is known. In doing this, video a critical component of engagement for the company and helps to establish emotional connections.
"For example, we use video in our club locations that serves almost as a customer service role for our members in that it educates them about new products and services that are available in the club," she expresses. "We also have a digital branded content hub called Stocked, which contains all of our digital content—whether it is editorial content, helpful tips, solutions, how-to guides, etc. This creates a whole new level of engagement for our members."
You can view this interview in full by downloading the report below.