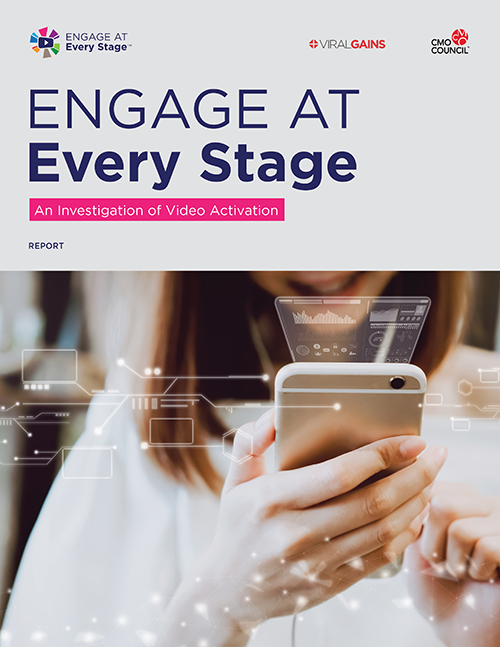 *Included with premium membership or library subscription
Reports about incomplete and inaccurate reporting of video performance on Facebook and Google and brand safety issues on YouTube are causing marketers to question their video investments and call for greater transparency and more reliable reporting on rich media contributions. According to this CMO Council study—conducted in partnership with ViralGains—more than 70 percent of marketers surveyed admit that negative news headlines have impacted video spend, with 21 percent reducing investments in specific channels. This negative outlook of the digital media landscape comes as marketers intend to boost investments in online video advertising—a channel that 28 percent of respondents believe is more important than other media investments and that 40 percent say is growing in importance.
The study is based on insights from an online survey of 233 marketing leaders and qualitative interviews with brand leaders at Keurig, PepsiCo, Nestle Waters, Cox Communications and more. A complimentary executive summary and illustrated infographic detailing top findings from the study are also available for download.