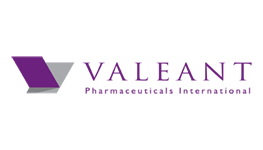 WILLIAN MARIZE
Marketing Director
Valeant Pharmaceuticals
For Valeant Pharmaceuticals, video is becoming a bigger part of the company's strategy to market to customers based on where they are in their journey, particularly when it comes to generating awareness and building credibility for the brand.
Marketing Director, Willian Marize explains that "video allows us to track and target better while being more relevant and meaningful in our communications." Video is generally used to drive awareness, engagement and understanding of the customer, so Marize says they look at KPIs around those areas when monitoring results. They also look at comments on videos to measure engagement and sentiment, and they look to customer support to determine how videos impact their interactions with customers as well. "At the end of the day, our video content is very segmented because consumer behavior is changing. As people continue to use mobile and view content on multiple screens, we want to be sure that we are engaging them in the way they want to interact with us."
You can view this interview in full by downloading the report below.