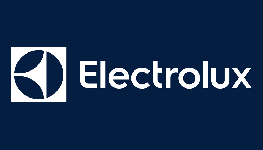 BRETT TOWNSEND
Head of North America Insights
Electrolux
Electrolux is a global leader in the appliance industry, selling more than 60 million household and professional products in more than 150 markets every year. As the Head of North America Insights, Brett Townsend is responsible for providing transformative consumer insights to drive business decisions.
Townsend descripes how the demonstrated power of platforms like eBay and Amazon is such that brick-and-mortar companies have been forced to step up their own eCommerce capabilities, even though consumers are still oftentimes making their appliance purchases in store. This is due to the fact that most research is still done online before consumers ever make it into the store. "Consumer needs are still driving them to stores, but as their behaviors continue to evolve, we must also evolve," he says. "To use a common sports metaphor: you have to skate to where the puck is going. Brands need to make sure they aren't hitting the puck to where the player is now, but where they're going to be. At the same time, you don't want to put it so far ahead that they can't get to it." While all current consumer understanding shows brick-and-mortar continues to be the preferred method of shopping for and purchasing appliances, Townsend says the company is constantly monitoring the market to ensure they are delivering what consumers expect.
You can view this interview in full by downloading the report below.