Advancing Analytics
How Insight Fuels the Marketing Engine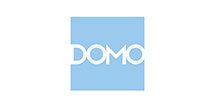 About sponsor
Domo is a cloud-based executive management platform designed to transform the way business is managed and help drive value from the tens of billions of dollars spent on traditional enterprise systems. With a maniacal focus on the user experience and getting the right business data into the hands of the business user, Domo solves universal pain points felt by CEOs, other managers and IT organizations for whom access to relevant data is often too cumbersome, too complex and too slow.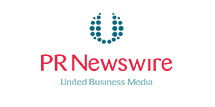 About sponsor
PR Newswire (www.prnewswire.com) is the premier global provider of multimedia platforms that enable marketers, corporate communicators, sustainability officers, public affairs and investor relations officers to leverage content to engage with all their key audiences. Having pioneered the commercial news distribution industry over 60 years ago, PR Newswire today provides end-to-end solutions to produce, optimize and target content—from rich media to online video to multimedia—and then distribute content and measure results across traditional, digital, mobile and social channels. Combining the world's largest multi-channel, multi-cultural content distribution and optimization network with comprehensive workflow tools and platforms, PR Newswire enables the world's enterprises to engage opportunity everywhere it exists. PR Newswire serves tens of thousands of clients from offices in the Americas, Europe, Middle East, Africa and the Asia-Pacific region, and is a UBM plc company.
Overview
Marketers today are challenged with how to effectively aggregate data sources that must collect both structured and unstructured data, in addition to identifying those streams of data that are actually critical to improving engagements and experiences with customers. And while there is no shortage of data, the key is to have a view into those points of intelligence that can most impact each step of the customer experience.
According to our recently released "State of Marketing 2012"report, 43 percent of senior marketers plan on enhancing their existing marketing teams with new talent to manage marketing data and customer analytics. Marketers are also advancing their personal understanding of customer intelligence and marketing analytics as a key route to furthering their leadership and professional development. "Advancing Analytics: How Insight Fuels the Marketing Engine" illustrates in greater detail the steps that marketers are taking to gain maximum value from this critical source of customer information.
Research: Survey & Reports