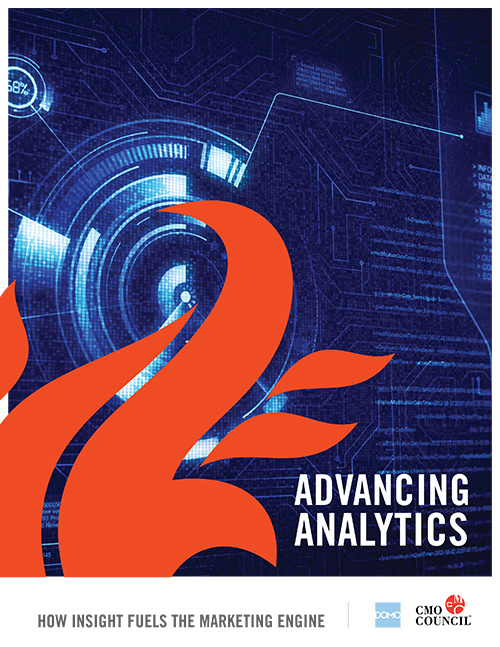 How Insight Fuels the Marketing Engine
The demand for a marketing intelligence engine that can aggregate data and deliver the facts marketers need to create more engaging customer experiences has never been greater. Marketers must reach their customers with real-time, relevant messages through the customers' preferred channels to meet their ever-evolving needs and be able to sort through the wealth of data without having it decoded for them.
In this white paper sponsored by Domo, the CMO Council addresses the new era of customer-driven engagements and how marketing must look to customer intelligence and arm front-line resources with the proper insights and tools to engage the customers in a relevant, meaningful way.
The complimentary white paper also includes insights on the following:
• The most and least used platforms to align a brand around its customers
• Best practices of excellent digital marketers for improving performance
• Key steps to creating a marketing intelligence engine, as well as the critical components to ensure its success