APAC Digital Directions
Strategies, Mandates & Challenges in Digital Across Asia-Pacific
About sponsor
Adobe's content authoring solutions lead the industry, enabling our customers to more effectively produce, distribute, and monetize digital content. Adobe delivers the most innovative solutions for optimizing marketing campaigns and maximizing return on every marketing dollar.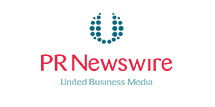 About sponsor
PR Newswire (www.prnewswire.com) is the premier global provider of multimedia platforms that enable marketers, corporate communicators, sustainability officers, public affairs and investor relations officers to leverage content to engage with all their key audiences. Having pioneered the commercial news distribution industry over 60 years ago, PR Newswire today provides end-to-end solutions to produce, optimize and target content—from rich media to online video to multimedia—and then distribute content and measure results across traditional, digital, mobile and social channels. Combining the world's largest multi-channel, multi-cultural content distribution and optimization network with comprehensive workflow tools and platforms, PR Newswire enables the world's enterprises to engage opportunity everywhere it exists. PR Newswire serves tens of thousands of clients from offices in the Americas, Europe, Middle East, Africa and the Asia-Pacific region, and is a UBM plc company.
Overview
The CMO Council and Adobe once again partnered to assess the rapidly evolving nature of digital marketing in APAC. Building on the findings of the "APAC Digital Marketing Performance Dashboard" studies released in 2012, 2013 and 2014, this research seeks to identify where marketers are making improvements in their digital marketing efforts in APAC, as well as where challenges still exist.
Through quantitative and qualitative assessments of marketers across the APAC region, this study aims to track progress and improvements in digital marketing adoption, management understanding, organizational proficiency, operational effectiveness, infrastructure development, tools/platform usage, and integration and alignment with offline marketing efforts. It will also provide insight into obstacles, country differences, performance measurement metrics and best practices across the region while considering the business case for digital marketing investments. The 2013 report is also available here, and the latest study can be accessed here.
Research: Survey & Reports
Read
Blogs
Books
By Yang-Im Lee, Peter Trim
More