Brand Attraction From Enriched Interaction
Creating an End-to-End, Multi-Channel Experience That Engages and Enlivens Customer, Partner and Employee Audiences With More Compelling and Relevant Content-Driven Commerce and Conversation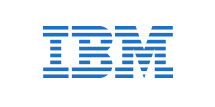 About sponsor
IBM is a global technology and innovation company headquartered in Armonk, NY. It is the largest technology and consulting employer in the world, with approximately 427,000 employees serving clients in 170 countries. IBM offers a wide range of technology and consulting services; a broad portfolio of middleware for collaboration, predictive analytics, software development and systems management; and the world's most advanced servers and supercomputers. Utilizing its business consulting, technology and R&D expertise, IBM helps clients become "smarter" as the planet becomes more digitally interconnected. This includes working with organizations and governments tobuild systems that improve traffic congestion, availability of clean water, and the health and safety of populations. For more information visit www.ibm.com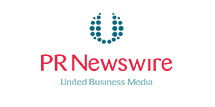 About sponsor
PR Newswire (www.prnewswire.com) is the premier global provider of multimedia platforms that enable marketers, corporate communicators, sustainability officers, public affairs and investor relations officers to leverage content to engage with all their key audiences. Having pioneered the commercial news distribution industry over 60 years ago, PR Newswire today provides end-to-end solutions to produce, optimize and target content—from rich media to online video to multimedia—and then distribute content and measure results across traditional, digital, mobile and social channels. Combining the world's largest multi-channel, multi-cultural content distribution and optimization network with comprehensive workflow tools and platforms, PR Newswire enables the world's enterprises to engage opportunity everywhere it exists. PR Newswire serves tens of thousands of clients from offices in the Americas, Europe, Middle East, Africa and the Asia-Pacific region, and is a UBM plc company.
Overview
The CMO Council teamed with IBM Digital Experience to evidence where and how digital content has become pivotal to the way companies and brands attract attention, entice engagement, acquire and grow relationships, encourage purchase and further word-of-mouth. This authority leadership program revealed best practices and techniques powering multi-channel interaction that is vibrant, collaborative, and impressionable across customer, partner and employee audiences.
By gaining deeper insights into customer behavior and intentions, marketers are becoming more adept at using every channel of interaction and every customer touch point to deliver more relevant and meaningful messaging, as well as more personalized, timely and valued offers and information. These are driving significantly better response rates, increased transactional volumes, higher consumer recall, and stronger customer affinity and advocacy.
With more and more digital content publishing, syndication, conversation and distribution channels proliferating, content has to be configured and produced in a multiplicity of formats and delivery modes to optimize consumption, recall, sharing, influence and action. This includes consistent and timely delivery of enriched content through eMedia tablets, smartphones, mobile apps, digital magazines, Web sites, customer communities, social media channels, online business networks, Internet forums, discussion groups, blogs, podcasts, on-demand webcasts, video portals, IPTV, web conferencing systems, and live virtual event environments.
"Brand Attraction From Enriched Interaction" documented the degree to which leading marketers are embracing new digital channels and content management technologies to realize the full value of rich media engagement, crowdsourced content, and mass-customized commerce through higher levels of personalization and tailored interaction. The high-profile, knowledge transfer initiative will bring together leading voices and top brand decision makers to gain perspectives and views, discuss shared interests and needs, as well as promote best practice adoption in this critical area of online marketing and business performance.
Research: Survey & Reports
Read
Books
By Gaston Legorburu, Darren McColl
More
Program Themes
Omni-Channel Marketing
CX Strategy
Commerce Trends
Big Data