Connected Interaction to Power Brand Attraction
Continuing Conversations Around Experience, Engagement and the Power of Personalization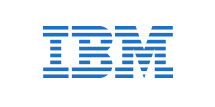 About sponsor
IBM is a global technology and innovation company headquartered in Armonk, NY. It is the largest technology and consulting employer in the world, with approximately 427,000 employees serving clients in 170 countries. IBM offers a wide range of technology and consulting services; a broad portfolio of middleware for collaboration, predictive analytics, software development and systems management; and the world's most advanced servers and supercomputers. Utilizing its business consulting, technology and R&D expertise, IBM helps clients become "smarter" as the planet becomes more digitally interconnected. This includes working with organizations and governments tobuild systems that improve traffic congestion, availability of clean water, and the health and safety of populations. For more information visit www.ibm.com
Overview
The CMO Council, in partnership with IBM, is taking the next step in its look into the digital experience in a new research initiative that aims to better understand where and how marketers are investing, adapting, and connecting experiences and engagements with customers. From the data we collect to the experiences we deploy, how are marketers advancing into the new connected landscape that must seamlessly bind digital and physical touchpoints?
By gaining deeper insights into customer behavior and intentions, marketers are becoming more adept at using every channel of interaction and every customer touch point to deliver more relevant and meaningful messaging, as well as more personalized, timely and valued offers and information. These are driving significantly better response rates, increased transactional volumes, higher consumer recall, and stronger customer affinity and advocacy.
This study assessed the degree to which leading marketers are embracing new digital channels and content management technologies to realize the full value of rich media engagement, crowdsourced content, and mass-customized commerce through higher levels of personalization and tailored interaction. It brought together leading voices and top brand decision makers to gain perspectives and views, discuss shared interests and needs, as well as promote best practice adoption in this critical area of online marketing and business performance.
Research: Survey & Reports
Learn
Curated Facts & Stats
Feb 2017
More than 80 percent of consumers in a survey reported signing up for email offers specifically to receive discounts.
Source
Feb 2017
72 percent of older (55+) shoppers report they would do more shopping online if it was easier to use their coupons there.
Source
GO TO INSIGHT CENTER TO LEARN MORE
Read
Blogs
Books
By Gaston Legorburu, Darren McColl
Program Themes
CX Strategy
Customer Behavior
Customer Insights
Customer Engagement