Business Traction From Smarter SMB Interaction
Advancing Enterprise Excellence in SMB Marketing in North America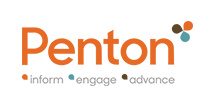 About sponsor
For millions of business owners and decision-makers, Penton makes the difference every day. We engage our professional users by providing actionable ideas and insights, data and workflow tools, community and networking, both in person and virtually, all with deep relevance to their specific industries. We then activate this engagement by connecting users with tens of thousands of targeted providers of products and services to help drive business growth. Learn more about our company at www.penton.com.Penton is a privately held company owned by MidOcean Partners and U.S. Equity Partners II, an investment fund sponsored by Wasserstein & Co., LP.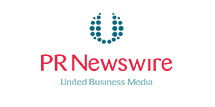 About sponsor
PR Newswire (www.prnewswire.com) is the premier global provider of multimedia platforms that enable marketers, corporate communicators, sustainability officers, public affairs and investor relations officers to leverage content to engage with all their key audiences. Having pioneered the commercial news distribution industry over 60 years ago, PR Newswire today provides end-to-end solutions to produce, optimize and target content—from rich media to online video to multimedia—and then distribute content and measure results across traditional, digital, mobile and social channels. Combining the world's largest multi-channel, multi-cultural content distribution and optimization network with comprehensive workflow tools and platforms, PR Newswire enables the world's enterprises to engage opportunity everywhere it exists. PR Newswire serves tens of thousands of clients from offices in the Americas, Europe, Middle East, Africa and the Asia-Pacific region, and is a UBM plc company.
Overview
Small to medium-sized businesses (those under 500 employees) account for about $5 trillion in U.S. GDP—as much as the big corporate market. Enterprise marketers invest billions in trying to reach, engage, serve and support the SMB customer. Too often, these brands are frustrated with the outcomes and struggle to segment, target, understand and resonate with SMB decision-making audiences.
The "Business Traction from Smarter SMB Interaction" study by the CMO Council identifies best practices in SMB marketing, partnering and co-innovation. Through qualitative and quantitative research, we explore aspects such as:
How larger enterprises value the SMB market
Challenges and complexities in serving and supporting SMB customers
Segmenting, reaching and engaging SMB customers through different media channels
What data gaps are there and how are enterprises gathering insights
Best practices in building in optimal SMB marketing infrastructures, value propositions, multi-channel campaign and delivery systems
Research: Survey & Reports