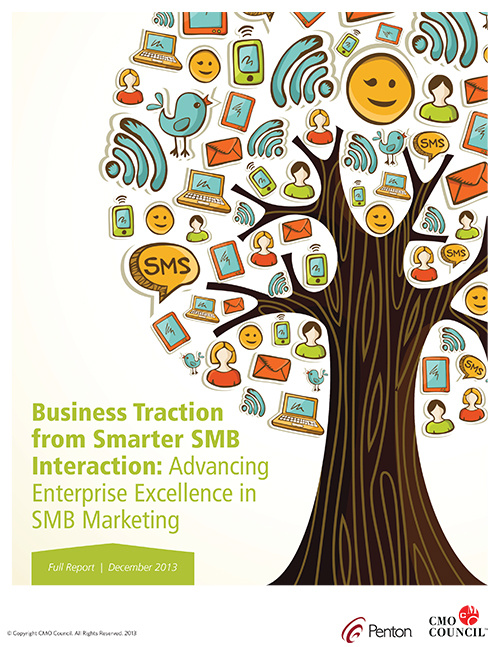 *Included with premium membership or library subscription
Advancing Enterprise Excellence in SMB Marketing in North America
Two out of three big business brands are planning to increase their focus and investment in engaging small to medium-sized business (SMB) customers over the next 12 to 36 months, according to this study from the CMO Council and Penton, a leading business information services company. However, these marketers admit to shortcomings in their ability to access customer data, intelligence and critical vertical-market insights that can improve campaign effectiveness.

Despite the criticality of the market and the opportunity that the segment clearly represents, few marketers have the dedicated resources or tools to fully exploit more effective and directed marketing engagements. Only 8 percent have a complete view of the SMB customer, but a review of data gaps reveals an even bigger challenge, namely a key deficiency in customer contact information and difficulty in identifying and connecting with actual decision makers.

The 51-page report includes detailed findings from a 29-question online survey of more than 160 senior marketers fielded in the third and fourth quarters of 2013. The full report ($199) includes best-practice interviews with marketing executives from Capital One, Cox Communications, OfficeMax, SAP, Symantec and WageWorks.