Gaining Traction Through Each Customer Interaction
Achieving Business Impact With Customer Engagement Optimization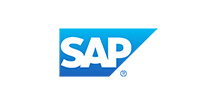 About sponsor
As market leader in enterprise application software, SAP (NYSE: SAP) helps companies of all sizes and industries run better. From back office to boardroom, warehouse to storefront, desktop to mobile device – SAP empowers people and organizations to work together more efficiently and use business insight more effectively to stay ahead of the competition. SAP applications and services enable more than 238,000 customers to operate profitably, adapt continuously, and grow sustainably. For more information, visit www.sap.com.
Overview
The hard reality about customer experience is that despite our best intentions and desires to deliver on the promise of customer centricity, many of us are stymied by gaps and deficiencies across the people, the processes and platforms that are powering our customer interactions. In fact, in the CMO Council study, "Maximize How Your Individualize," marketers across Asia-Pacific and Japan (APJ) admitted that their back-office systems were not enabling their brands to fulfill their brand promises.
However, marketers also agree that their role and influence in crafting and orchestrating the organizational adoption and execution of the customer experience is on the right track to engaging with customers in new, exciting and profitable ways. Unified in a belief that customer centricity is critical to the future success of their brands, marketers are looking to engage customer like never before through the creation of delightful interactions across the customers journey. This will necessitate comprehensive best practices that remove key roadblocks to success, identify key stakeholders and partners from across the organization, and a better understanding of the reward and revenue upside from these new engagements.
The CMO Council, in partnership with SAP, will continue its review of customer centricity, customer experience and engagement across Asia-Pacific and Japan to aggregate specific best-practice findings and peer-powered strategies to optimize today's and tomorrow's customer engagements. The initiative will include a series of interactive executive roundtables to gather leading minds and experts and engage in robust dialogue and debate. A milestone report based on a peer-driven survey will also be created to benchmark where and how marketers can advance the customer experience and engagement agenda.
Research: Survey & Reports
Learn
Curated Facts & Stats
Aug 2023
Although AI and automation continue to rock the content landscape, 2023 will be a year of going back to the basics. Namely, creating content that puts the needs of your target audience first.
Source
GO TO INSIGHT CENTER TO LEARN MORE
Read
Curated Reading
Blogs
Books
By Markus Stahlberg and Ville Maila
Program Themes
CX Strategy
Customer Insights
Customer Engagement