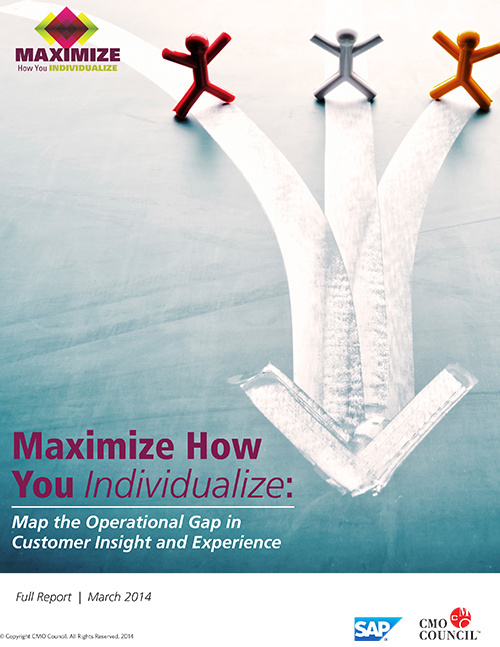 *Included with premium membership or library subscription
Map the Operational Gap in Customer Insight and Experience
Digital engagement has flourished in Asia, now home to more than 40 percent of the world's Internet population. Social media, as a key example, has grown at the rate of 10 million new registered users per month. However, most critical to brands is that consumers across APJ are not just registering on social media channels, but they are actually engaging with brands and each other. According to a study from eMarketer, six out of 10 consumers in Asia are connected to a brand. And these connections are not just passive as 54 percent of social users admit that a friend who liked or discussed a brand has directly influenced their buying behavior.
To address this shift to digital experiences, marketers have ramped up their digital marketing machines. However, as APJ marketers have started to gain confidence in digital campaign execution, there is less confidence that these campaigns and points of engagement are being crafted into ongoing dialogues and relationships. In fact, even as marketers revel in their new aptitude for digital channel execution, they admit they lack the talent and budget to optimize these always-on digital dialogues.

The findings of this study most clearly depict an organization in flux, lacking a focus on the customer and failing to unify around a singular vision of customer centricity. But what is most clear is the opportunity that marketers across APJ have to help craft, lead and advise their leadership teams in this unique moment in time as organizations look to better understand and serve their customers. Like never before, marketers across APJ have the opportunity to become the champion of the customer, unifying functions across the enterprise around a comprehensive customer experience strategy.