Getting Serious About Omni-Channel Experience
Making Customer Value Creation the New Competitive Equation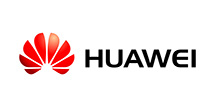 About sponsor
Huawei is a leading global information and communications technology (ICT) solutions provider. Driven by responsible operations, ongoing innovation, and open collaboration, the company has established a competitive ICT portfolio of end-to-end solutions in telecom and enterprise networks, devices, and cloud computing. Huawei's ICT solutions, products, and services are used in more than 170 countries and regions, serving over one-third of the world's population. With more than 170,000 employees, Huawei is committed to enabling the future information society, and building a Better Connected World.
Overview
The CMO Council, in partnership with Huawei's OPEN Roads Community, embarked on a thought leadership initiative to bring together leading voices across the ICT in order to create an actionable framework for more effective and consistent engagement across all customer touch points and channels of digital interaction. Getting Omni-Channel Management Right explores the critical need for carriers to free themselves from costly and cumbersome legacy infrastructures to become customer-responsive, agile and intuitive digital business operators.
background
In an effort to build a framework for a more effective and consistent experience across all customer touch points, the aim of this initiative was to advocate a common model, implementation roadmap, as well as best practices and processes for evolving to a higher level of customer experience, value creation, retention, and business performance.
We brought together leading telcos and brands to create a unified omni-channel experience that advances global customer connectivity, secure digital communication, real-time customer interaction, and multi-channel content delivery. It is clear that digital technologies lower OPEX and improve customer experience, yet with the rapid deployment of new technologies, along with increasing customer expectations, it is vital to explore ways Mobile Network Operators (MNOs) and Communications Service Providers (CSPs) can become strategic partners to help brands improve customer interaction, market insight, and campaign effectiveness using new analytics tools, data sources, engagement technologies, and a robust omni-channel management model.
This program consisted of a global study to audit of 150 leading brand and telco marketers which assesed the digital revolution and how this shift is most impacting telco, enterprise brands and the customer. The study evaluated the maturity of the current state of omni-channel management and the imperative to outline new paths for growth. We brought bring together leading voices to advance this conversation at a roundtable at Mobile World Congress in Barcelona, in an effort to create open collaboration and exploration of relevant business use cases and new product structures as brands look to rapidly innovate and advance their omni-channel agenda. We also interviewed leading telco and brain voices from organizations including T-Mobile, Deutsche Telekom, Visa, Vodafone and others.
Research: Survey & Reports
Learn
Curated Facts & Stats
Dec 2016
A study shown that 71% respondents consider omnichannel fulfillment as a top or high priority — and are shifting their investment dollars into these avenues.
Source
Dec 2016
81 percent of consumers' buying decisions are influenced by their friends' social media posts.
Source
Dec 2016
59 percent of consumers like to tell others about new products.
Source
Nov 2016
Gartner predicts by 2017, U.S. customers' mobile engagement will drive mobile commerce revenue up 50 percent.
Source
Nov 2016
71% of retailers do not have formal processes for planning omni-channel demand and 44% indicated that improving analytics is a top priority.
Source
Jul 2016
Companies are seeing a 40% increase in usage of online service channels, reducing costs by more than 20% while increasing customer satisfaction by more than five percentage points.
Source
Jun 2016
69% of executives believe the communications industry has strong technology capabilities, but will find it difficult to complete digital transformation projects quickly enough and 64% believe this transition could be outpaced by other industries.
Source
GO TO INSIGHT CENTER TO LEARN MORE