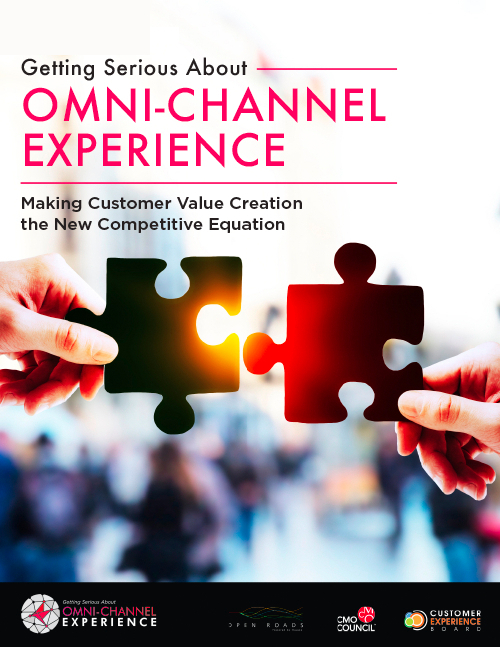 *Included with premium membership or library subscription
Making Customer Value Creation the New Competitive Equation
Today's omni-channel consumer expects a seamless journey across both physical and digital channels. Personalization and real-time, always on experiences are a core demand for consumers who expect that each and every experience delivers value to their unique journey.
But this expectation has shone a harsh spotlight onto two critical players in the omni-channel experience: the brands creating these connected engagements and the communication service providers upon whose networks these experiences rely.
The increasing imperative for omni-channel engagements has created an imperative for new partnerships between telecommunications providers and brands, establishing new opportunities for telcos to emerge as the "secret ingredient" to dynamic brand engagements.
This report, titled "Getting Serious About the Omni-Channel Experience," reveals perspectives from 250 telco and brand marketers around what it will take to effectively partner and implement a world-class omni-channel management (OCM) model.
The report highlights both the telco and brand perspectives, and shed light into how each constituency is challenged, the ways in which they differ and, most importantly, how each wants to align.
Key topics outlined in the report include:
What brands expect from telcos
What telcos can provide brands
How both brands and telcos define a successful omni-channel
Gaps on the road to effective transformation
Means of effective partnership between brands and telcos
An executive summary report with key findings of the research is available free of charge. The full report is available for $199, which includes detailed charts and findings from 39 key questions posed to brand and telco marketers on the topic of digital transformation and omni-channel engagement. It also includes deep-dive interviews with 11 marketing leaders on their journey to realizing true omni-channel experience management, including marketers from Comcast, T-Mobile, Verizon, Deutsche Telekom, Airtel, Singtel, and Telekomunikasi Indonesia, and brand leaders stem from Visa, Kia Motors, and the Royal Bank of Canada.