Giving Customer Voice More Volume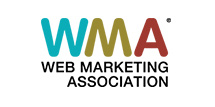 About sponsor
The Web Marketing Association (WMA) was founded in 1997 to help set a high standard for Internet marketing and web development. Staffed by volunteers, this organization is made up of marketing, advertising, public relations and web design professionals from around the world who share a passion for improving the quality of advertising, marketing and web site development on the Internet today and in the future.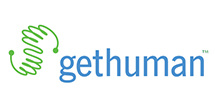 About sponsor
The GetHuman movement is a consumer group which works to convince enterprises that providing high quality customer service and having satisfied customers costs much less than providing low quality customer service and having unsatisfied customers. It is their goal that the voice of the consumer will be heard and listened to and that automated call center systems will improve and work better for the consumers.
Overview
Customer influence and expectations in the Web 2.0 world have never been greater. Positive or negative word-of-mouth can spread rapidly and virally across the Internet and throughout its many channels, communities, blogs, discussion groups, bulletin boards and trusted business and social networks. Many brands, companies and campaigns have been compromised from inattention to real-world customer experiences, behaviors, issues, concerns, frustrations and failings. Lack of listening and prompt responsiveness to customer feedback, inquiries, problems, complaints, suggestions, comments, and communications can make a significant difference to brand perceptions, customer affinity and NetPromoter scores.
Creating a corporate culture of listening, learning and limiting hassles and headaches can improve product uptake, reduce market friction, increase customer responsiveness, and identify new monetization opportunities. Always-on, intelligent agenting and real-time feedback systems that integrate, mine, process and analyze vast volumes of customer data, interactions and inquiries can now be rapidly and efficiently deployed through on-demand platforms and hosted services. These systems can not only automate the response to customer incidents and inquiries but also monitor online discussions and provide predictive analytics based on the tonality, sentiment and content of communications, conversations and inbound contact and correspondence. Closed-loop systems which continuously monitor customer feedback (behaviors, actions, thoughts, feelings, and opinions) can provide actionable intelligence that influences the design, development, delivery and differentiation of products, services and brand experiences.
The CMO Council's Giving Customer Voice More Volume initiative will drive broader adoption and use of customer listening, feedback, engagement and advocacy systems across all markets and industry sectors, as well as educate senior marketers on the need to embrace their contact center, help desk, telemarketing, consulting and agency partners in order to integrate Voice of Customer (VOC) capabilities into mainstream operations and organizational fabrics. The program will advocate for marketing's ownership of the customer experience and the role of marketing executives in ensuring that all operational areas and organizational processes (products, programs, channels, functions, policies, touch points and services) are harmonized and optimized to deliver on brand promises and drive customer advocacy, satisfaction and loyalty.
Learn
Read
Studies & White Papers
The Influencer Handbook

The Who, What, When, Where, How and Why of Influencer Marketng: A guide produced and published by the Word of Mouth Marketing Association.
Word of Mouth 101

An introduction to Word of Mouth Marketing best practices and fundatmentals, provided by the Word of Mouth Marketing Association.
The Word of Mouth Marketing Ethics Code of Conduct

Published by the Word of Mouth Marketing Association, the ethics code of conduct provides guidelines and best practices for marketers to follow in WOM programs and initiatives.
Executives Must Realize and Learn the Power of Social Media

A multi-country study by TNS media intelligence/Cymfony reveals social media's progress toward becoming a mainstream marketing communications tool.
The Spillover Effect

The paper is based on one of the largest research studies conducted on engagement, which found that one out of every 10 customers was hurt by disengaged employees.
Social Media in the Inc. 500: The First Longitudinal Study

The new study compares corporate adoption of social media between 2007 and 2008 by the Inc. 500, a list of the fastest-growing private U.S. companies compiled annually by Inc. Magazine.
2007 Customer Experience Impact Report

A Harris Interactive study of 2,049 US adults which examines how consumers engage with companies, both online and via phone, what frustrates and pleases them and how customer experiences impact their thoughts and actions.
What All That Chatter Is Really Saying? Turning Customer Feedback Into More Meaningful Insight

An article from Advertising Age detailing how Starwood used text analytics to gain insight from the blogosphere and social networks.
Mining the Minds of Millions Online

An article published in 1to1 Magazine which discusses using insight from social media. References examples from Starwood and Nabisco.
Articles
Blogs
Voice of the Customer

Dale Graff of Vanguard Communications maintains an interactive forum for contact center customers, suppliers and consultants to collaborate on contemporary issues and opportunities
Love Them Up and Keep Them Forever

A blog by Marilyn Suttle and Lori Vest about customer service through connection
CustomersRock!

Becky Carroll' blog about customers, their experiences, and how businesses can make sure their customer experiences rock.
Deborah Eastman

Marketing and Business Development expert, Deborah Eastman works with customers to deliver solutions that leverage new technology to drive improved business performance. As Satmetrix CMO, Eastman brings her vast experience to comment on the power of word of mouth, loyalty programs, and building customer communities.
ConsumerGeneratedMedia.com

A blog from Pete Blackshaw, exec VP of Nielsen Online Digital Strategic Services and author of the forthcoming book "Satisfied Customers Tell Three Friends, Angry Customers Tell 3,000" (Doubleday), which looks at the relationship between marketing and customer service in the age of consumer control.
Social Media Explorer

Blog from Jason Falls, Director of Social Media at brand-building agency Doe Anderson, who oversees social media and Internet marketing strategies for iconic brands such as Maker's Mark and Knob Creek bourbons.
Steve Bernstein

An expert at driving repeatable and predictable value for clients, Steve Bernstein writes on specific ways to drive results through customer feedback and loyalty programs.
The Social Customer Manifesto

A blog from Christopher Carfi, who works with organizations to help them better connect with their customers at a real, non-synthetic level.
Church of the Customer Blog

Ben McConnell and Jackie Huba are writers, speakers and consultants. Both live and work in Austin, Texas. Since 2001, the pair have been researching the effects of word of mouth on customer loyalty. Forbes calls their work "the word of mouth gospel."
Books
Answering the Ultimate Question
By Richard Owen and Laura Brooks, PhD
With a growing number of leading companies implementing a Net Promoter discipline to improve customer loyalty and improve revenues, Answering the Ultimate Question provides key insights into the building blocks to make you successful. Creating and keeping loyal customers has become one of the key topics in today's economic market and Word of Mouth (WOM) is rapidly becoming one of the key ways customer can impact the success of your brand. Answering the Ultimate Question defines how to deploy a Net Promoter strategy. Based on numerous case studies and finding from more than 80 companies this books tells you how all types of companies are successfully building stronger customer experiences.

Engagement: Winning the Battle for Customer Hearts and Minds
Leading loyalty experts from Allegiance, J.D. Power & Associates, Peppers & Rogers Group, CustomerThink, and others have compiled a book examining the critical nature of engagement as the new business battleground. The book is aimed at marketing and business executives who are looking for innovative approaches to increasing customer and employee loyalty. Chapters provide insights and guidance on how to use engagement as a competitive advantage, the economics of engagement, how to increase customer loyalty, the link between employee and customer engagement, and more.

Groundswell: Winning in a World Transformed by Social Technologies
By Charlene Li & Josh Bernoff
Right now, your customers are writing about your products on blogs and recutting your commercials on YouTube. They're defining you on Wikipedia and ganging up on you on social Networking sites like Facebook. These are all elements of a social phenomenon—the groundswell—that has created a permanent shift in the way the world works. Most companies see it as a threat. You can see it as an opportunity.

Radically Transparent: Monitoring and Managing Reputations Online
By Andy Beal and Judy Strauss
What are they saying? How do you find out? How do you respond? And how can you use the conversation to your benefit? The explosion of social media has ushered in a new era of digital transparency that puts the power to enhance or destroy a reputation in the hands of the consumer.

The New Influencers: A Marketer's Guide to the New Social Media
By Paul Gillin
As 'word of mouth' loses opinion-forming power to 'word of blog', companies are faced with a revolution in how their brands and corporate image will be shaped in the future. Paul Gillin provides an insightful and well-written guide on how to effectively benefit from these dramatic changes.

Word of Mouth Marketing: How Smart Companies Get People Talking
By Andy Sernovitz and Guy Kawasaki
Who is talking about you? Master the art of word-of-mouth marketing with this fun, practical, hands-on guide. Understand the real purpose of blogs, communities, viral email, evangelists and buzz--when to use them and how simple it is to make them work.

Revolutionize Your Customer Experience
By Colin Shaw
Colin Shaw looks at the development of the conceptual framework for the customer experience together with examples of best practice and strategies for implementation. As the customer experience has become the next competitive battleground, the book explores the subject in depth with new research and best practices and shows companies and organizations how to identify where they are and how to revolutionize their customer experience.