Grow From the Right Intro
Assessing the State of Strategic Partnerships and Business Development in the SME Sector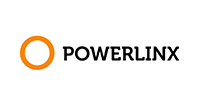 About sponsor
Powerlinx helps SMEs grow by introducing them to the right partners. It learns your strategic objectives and pairs you with businesses whose goals complement yours, all in an efficient, affordable, and secure way. Whether you seek new suppliers, distributors, or M&A opportunities, or you're looking to diversify your products or expand geographically, Powerlinx can find the partner for your company. Learn more about how Powerlinx can help your business grow at Powerlinx.com.
Overview
The Strategic Partnering Imperative
In a recent executive survey by Frost & Sullivan, CEOs cited strategic partnerships as their number one growth strategy. Big companies today are making strategic partnerships a centerpiece of corporate strategy, committing more than 20 percent of their assets to developing and managing partnerships, notes Frost & Sullivan.
However small to medium sized firms are at a disadvantage. They do not have the domain expertise, business networks, or management bandwidth to support the arduous and time-consuming process of identifying, cultivating and making the right partner connections. No matter whether this is for revenue gain, new market access, product line extension, geographic expansion, customer access, domain knowledge, IP licensing, or capital sourcing.
Making smarter, more appropriate and functional fits can spur the global economy by multiplying the potential and value of synergistic and compatible partnerships. It can also greatly reduce the vast amount of financial and human energy drain associated with ailing, ill-conceived or dysfunctional linkages. New ways to create greater efficiency and better utilization of resources and time are critical areas of need in the business development process.
Campaign Platform & Focus
The Business Performance Innovation (BPI) Network and the Chief Marketing Officer (CMO) Council teamed on a new thought leadership program, entitled "GROW FROM THE RIGHT INTRO: Strategies for Optimal Business Partner Matching + Opportunity Sourcing." This milestone study assesses the state of strategic partnering and business development in the SME sector, and the level of competency, success and value derived from this critical business process.
Areas of exploration and discovery include:
The role and value of strategic partnerships and alliances in contributing to corporate growth and development
Capacity to identify, qualify and secure the right introductions to relevant and valued partners and business opportunities
Challenges and complexities associated with selecting, closing and nurturing the right partnerships
Reasons for partnership failure and how to manage and maintain relationships
The types of strategic partnerships that benefit companies the most, including customer, channel, distribution, technology, strategic, financial, supply chain, outsourced manufacturing, etc.
Incidence of formal partnering strategies and how these are implemented, staffed and funded
Intentions and plans to improve networking, partnering and sourcing of growth opportunities worldwide
Channels, networks or resources that are being evaluated or used to advance business networking and relationship building
Variations in business partnering capability across industry sectors, cultures and company sizes
Internal systems or outsourced services that are helping to automate and optimize business partnering and customer acquisition
Research includes qualitative interactions with a 20-30 SME leaders and a comprehensive online audit of partnering needs, strategies, predispositions, experiences, challenges, capabilities and outcomes.
Background Perspectives
"Partnering is a logical response to the globalization of markets, increasingly intense competition, the need for faster innovation and the growing complexity of technology. It makes good business sense to connect people, departments, companies, customers and suppliers."
Growth Resources, Inc.
"More and more companies are turning to partnering to drive innovation and growth. However, all too often these efforts neglect the importance creating a partnering ecosystem and managing it profitably."
Lux Research/Inova Software
"If executed successfully, strategic partnerships can deliver access to new markets or customers, accelerate new product development cycles, and improve a company's competitive position…strategic partnerships represent a path to accelerated growth, but without the cost, risk, or complexity associated with M&A."
Frost & Sullivan
"In a global environment where collaboration is critical to business success, managing strategic partnerships is a crucial yet elusive competency – almost 50 percent of joint ventures, for instance, fail."
Center for Digital Strategies, Tuck School of Business at Dartmouth
Research: Survey & Reports