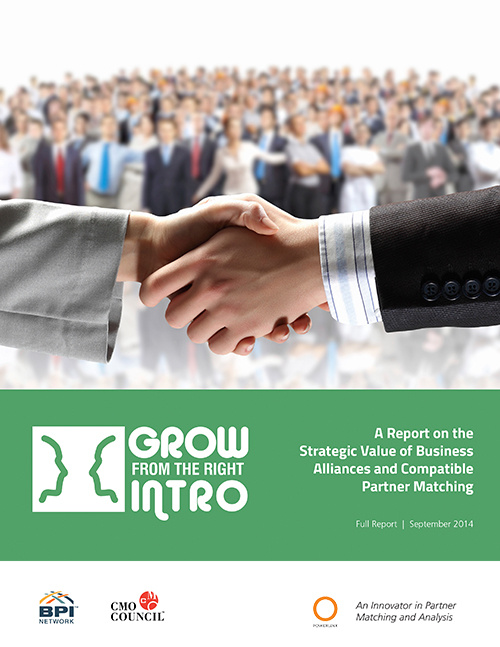 A Report on the Strategic Value of Business Alliances and Compatible Partner Matching
More than ever, businesses must rely on strategic partnering to grow revenue, acquire customers, expand market reach and innovate products, services and customer experiences. But many are struggling to get it right. This report examines the state of partnering in today's fast-changing, global marketplace. The study sheds new light into the motivations, rewards, pitfalls and proven practices that companies must consider as they seek growth and inspiration through business alliance building.

Developed by Business Performance Innovation (BPI) Network and the Chief Marketing Officer (CMO) Council, the report is based on a survey of 330 senior-level executives around the globe, bolstered by in-depth interviews with top executives in the realm of strategic partnerships.