How Global Voices Shape Travel Choices
The Impact of Consumer Apprehension on Travel Intention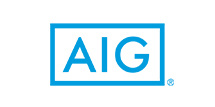 About sponsor
AIG Travel Inc., a member of American International Group Inc., is a worldwide leader in travel insurance solutions and assistance. Travel Guard is the marketing name for its portfolio of travel insurance solutions and travel-related services, including assistance and security services, marketed to both leisure and business travelers around the globe. Services are provided through a network of wholly owned service centers located in Asia, Europe and the Americas. For additional information, please visit our websites at www.aig.com/travel and www.travelguard.com.
Overview
A plethora of global incidents have made headlines this past year—including terrorist attacks, natural disasters, disease outbreaks, regional conflict, political upheaval, crime or civil unrest, airline tragedies and cruise line accidents and food safety issues—that have impacted travel plans, schedules and intentions. News coverage, social media postings and government warnings have often exacerbated or raised traveler concerns and worries, as well as influenced or helped change many travel plans and intentions around the world.
Research shows that safety and security is the most important consideration when choosing an international travel destination. According to a CNN study, this was listed as the number one factor influencing travel itineraries by 67 percent of 3,106 travelers surveyed in more than 70 countries worldwide. Indeed, it was more important than price, reputation, availability of information and things to do in shaping travel decisions and picking travel destinations.
Given this scenario, the Chief Marketing Officer (CMO) Council and its GeoBranding Center teamed with a select group of media partners and travel communities to understand the degree to which safety, security and health concerns are influencing travel planning, mode of travel and destination selection. Key areas of exploration included:
To what degree have travel anxieties or apprehensions altered travel plans or intentions
What are the top reasons causing travelers to avoid certain destinations
What news or events contribute the most to travel avoidance and distress
Which parts of the world have the highest level of health, safety and security concerns
What infectious diseases or illnesses most worry travelers
What are the most trusted and reliable sources of information on safe travel
What level of interest is there in travel insurance and what types of coverage are most valued
Which travel destinations are considered the safest and which are considered the most risky
What factors are discouraging travel to certain emerging and lesser known destinations like Africa
Research: Survey & Reports