Integrate to Accelerate Digital Marketing Value
Driving eMarketing Performance With the Right Platforms, People and Processes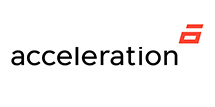 About sponsor
Acceleration has 12 years of technical expertise in designing and delivering digital marketing solutions that provide quick improvements plus long-term ROI. The company architects digital marketing and publisher ad solutions, implements and integrates optimal technologies, and orchestrates efficient operational delivery to keep companies up to speed with multi-channel consumer engagement and ahead of the competition. Acceleration has a breadth of prominent technology vendor partnerships across analytics, mobile, social, email, and advertising systems, as well as an extensive client base featuring many of the world's largest digital marketers and publishers. Acceleration has experts located on four continents with local and global capabilities to deliver proactive digital solutions. Learn more at www.acceleration.biz.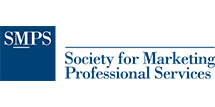 About sponsor
The Society for Marketing Professional Services (www.smps.org) represents a dynamic network of more than 6,000 marketing and business development professionals from architectural, engineering, planning, interior design, construction, and specialty construction firms located throughout the United States and Canada. The Society and its 50+ chapters benefit from the support of 3,700 design and building firms, encompassing 80% of the Engineering News-Record Top 500 Design Firms and Top 400 Contractors. SMPS's mission is to advocate for, educate, and connect leaders in the building industry. SMPS is the only organization dedicated to creating business opportunities in the A/E/C industry.
Overview
With more than $1.5 trillion spent on marketing and communications worldwide, there are significant incentives for global enterprises to improve the way they allocate, optimize, and justify spend. Functional marketing silos are being imploded and tightly connected for improved collaboration, integration, workflow, and use of critical data using advanced marketing automation platforms.
Determining the optimal way to go to market has never been more challenging. A multitude of new media channels and online/mobile avenues of market access are fragmenting media buys. Channels of distribution are multiplying, requiring broader, more diverse, and customized marketing support. Sophisticated customer information gathering and database marketing techniques are seeing big shifts of marketing resources in areas that allow for improved behavioral targeting and personalization to optimize response and revenue potential.
Market pace and velocity require more efficient and intimate online customer engagement, quicker product uptake, and viral affirmation through social and shared interest networks, as well as greater prominence and cost-effective prospect acquisition through websites and contextual search optimization, web content delivery, and pervasive mobile connectivity with customers.
Today's marketing planning process requires better data integration and analytics, more accurate forecasting and predictive modeling, higher levels of marketing group participation and accountability, as well as the deployment of closed-loop campaign performance dashboards. This will be driven by a wider embrace of marketing automation platform processes, continuous business activity monitoring, and intelligence gathering across all customer touch points, interactions, and transactions.
Customer expectation in the digitally driven world demands targeted, relevant, and meaningful engagement at every turn. As more customers consider defection from brands because the information, content, services, promotions, and engagements lack relevance and resonance, marketers must look to data-driven strategies that deliver the right message to the right customer at the right time—and in the right channel. This is data-driven precision marketing.
Research: Survey & Reports
Learn
Curated Facts & Stats
Aug 2023
Marketers are turning the taps back on for social media, with 51% of media decision-makers on the brand and agency side of the business planning to increase their investments in the category this year, according to June survey data.
Source
GO TO INSIGHT CENTER TO LEARN MORE
Read
Curated Reading
Blogs
Books
By Damian Ryan, Calvin Jones
By Yoram (Jerry) Wind, Vijay Mahajan
More
Program Themes
Marketing Performance
MarTech Trends
Marketing Innovation
Direct Marketing