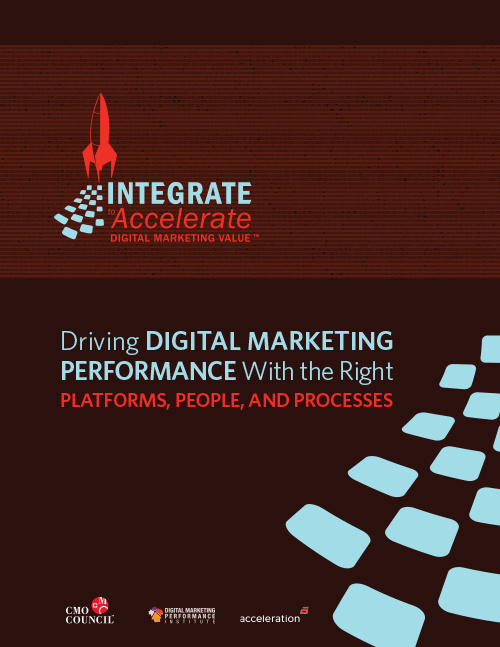 *Included with premium membership or library subscription
Driving Digital Marketing Performance With the Right Platforms, People and Processes
Most corporate management teams are fully supportive of digital marketing investments, with 20 percent of marketers stating they have a mandate and budget to execute, 42 percent saying they have strong interest and active support at a LOB level, and 18 percent noting it is an agenda item they have to address with their CEO, CIO, and CFO.
Integration and alignment are the key challenges facing marketers—especially those in the travel and retail sectors—as only 9 percent of more than 200 global marketers surveyed say they have a highly evolved digital marketing model with a proven and clear path of evolution. This compares to 36 percent who report a random embrace of marketing point solutions that are not well integrated or unified.
The report features in-depth data around points of success, anticipated investments, and areas in need of improvement across the digital marketing portfolio. In-depth leadership profiles and peer-powered insights are also included from brands like Best Buy, Sears, Adobe, Aston Martin, GE, SiriusXM Radio, Lucky Brand, Microsoft, Rackspace, Outrigger, and Wyndham.