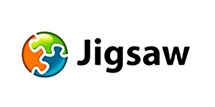 About sponsor
Jigsaw is a leading provider of business information and data services that uniquely leverages user-generated content contributed by its global business-to-business community of 600,000 members. Today, the Jigsaw community and more than 600 enterprises use the Jigsaw directory to access information for ten million business contacts and 1.5 million companies. Jigsaw delivers low-cost and easy access to high-value business information that can be used to identify key decision makers and people for purposes such as sales, marketing, recruiting and customer service. Founded in 2004, Jigsaw is located in San Mateo, Calif. and is funded by Austin Ventures, El Dorado Ventures, and Norwest Venture Partners.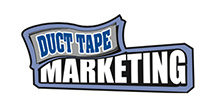 About sponsor
John Jantsch is a marketing and digital technology coach, award winning social media publisher and author of "Duct Tape Marketing - The World's Most Practical Small Business Marketing Guide" published by Thomas Nelson, with foreword by Michael Gerber, author of The E-Myth and afterword by Guy Kawasaki. His Duct Tape Marketing Blog was chosen as a Forbes favorite for small business and marketing and is a Harvard Business School featured marketing site. His blog was also chosen as "Best Small Business Marketing Blog" in 2004, 2005 and 2006 by the readers of Marketing Sherpa.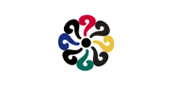 About sponsor
whatsnextonline.com is directed by B.L Ochman, marketing strategist, influential blogger, author, and speaker with real world experience helping household brand companies - including Budget Car Rental, IBM and and many others -- build their blog traffic, sales, and reputation through social media marketing.
Overview
The 2009 Marketing Outlook Survey, the largest independent assessment of senior marketing executives today, is an annual global benchmarking initiative undertaken by the Chief Marketing Officer (CMO) Council. Given the economic challenges and market pressures worldwide, this year's review of '08 performance and '09 challenges and intentions is far deeper and wider than before. The results of this study will be extremely valuable to all participants seeking peer-level input and consensus on critical issues and priorities in the year ahead.
Research: Survey & Reports