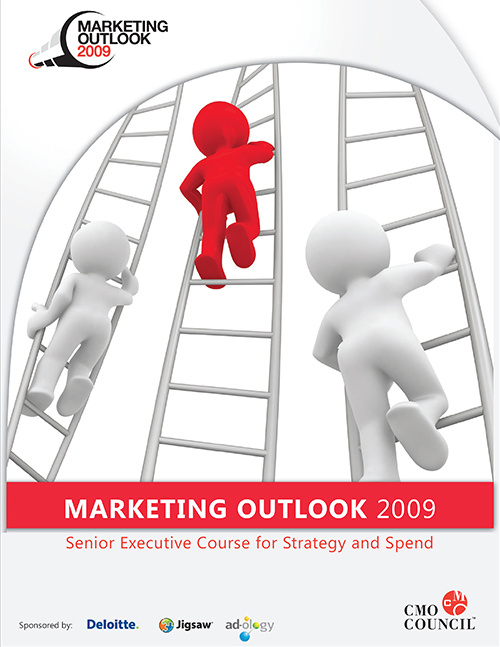 Senior Executive Course for Strategy and Spend
Customer anxiety and cutbacks are the biggest factors influencing marketing budget allocation in 2009, reports the Chief Marketing Officer (CMO) Council in its annual Marketing Outlook study. Despite a restrained economy, however, marketers see budgets holding up fairly well with dollars being stringently controlled and directed against growing and retaining market share.
The CMO Council audit of over 650 marketers across all regions of the world indicated a disconnect between management mandates for '09 and marketing's limited plans to invest in automation, collaboration and process improvement. More surprising, senior marketers expressed limited aspirations to elevate their positions and forge tighter links with line-of-business executives, finance, the CIO, and IT groups. This year's report was sponsored by the sales and marketing practice of Deloitte Consulting LLC, the Jigsaw business community, and Ad-ology.