Maximize How You Individualize
Map the Operational Gap in Customer Insight and Experience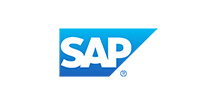 About sponsor
As market leader in enterprise application software, SAP (NYSE: SAP) helps companies of all sizes and industries run better. From back office to boardroom, warehouse to storefront, desktop to mobile device – SAP empowers people and organizations to work together more efficiently and use business insight more effectively to stay ahead of the competition. SAP applications and services enable more than 238,000 customers to operate profitably, adapt continuously, and grow sustainably. For more information, visit www.sap.com.
Overview
Using traditional advertising to engage and activate an audience is rapidly being eclipsed by the pervasive nature of social media networks, massive mobile device dependency, as well as the analytics capabilities of cloud-based, business intelligence providers, who are pioneering new relationship marketing practices. As market pressures increase and margins erode, the commitment to operational excellence and back-end efficiency frequently lags, often undermining the quality and consistency of the customer experience and the level of brand advocacy and affinity.
Consumers have stated that a single negative experience with a brand can alter the decision to do business with a company. According to a Harris Interactive poll of over 2,000 adult consumers, 80 percent of consumers will never go back to an organization after a negative experience. Marketing's mandate is to revitalize sagging loyalty and retention numbers and drive top line growth through deeper, more meaningful engagements with customers. Senior marketers must now, more than ever before, upgrade customer interactions in order to foster lasting and profitable relationships.
The CMO Council partnered with SAP to discuss ways to "Maximize How You Individualize." This thought leadership initiative includes a series of qualitative interactions with senior marketers in leading Asian markets, as well as comprehensive online audit. This audit allowed Asian companies to "Map the Operational Gap in Customer Insight and Engagement" on a social media, CRM, operational, cultural, IT structural and organizational level. It looks at the requirements to modify and adapt business processes and practices to better meet customer demands for always on, always-accessible commerce, service and support. It examines how operational disconnects and deficiencies impact experience and the resultant loss in revenue, margin, reputation and brand equity. And it shines a light on the value and benefits of using big data analytics and customer insights to create a more relevant, personalized and gratifying experience.
Research: Survey & Reports
Read
Curated Reading
Blogs
Program Themes
Personalization
CX Strategy
Customer Experience