Omnichannel's Missing Link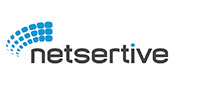 About sponsor
Netsertive, an award-winning technology company based in the Research Triangle Region near Raleigh, North Carolina, enables businesses and brands to take the lead in driving local sales opportunities by unleashing the full potential of local digital marketing and channel marketing technology. Our unique cloud-based Digital Marketing Engine automates localized digital advertising and channel marketing programs, encompassing search, display, social, mobile, video and other platforms. It also powers an innovative digital co-op system, which enables brands and local channel partners to reap the rewards of turnkey, cooperative online marketing, while managing the allocation of the funding support. We combine this advanced technology with deep knowledge of specific vertical industries, partnering closely with local businesses, multi-location retailers, and national brands to drive sales opportunities in their targeted local markets throughout North America. Equally essential is a client-focused team, packed with experts in digital marketing, committed to high-touch service and focused on the creation of high performance campaigns that meet the individual needs of each client. All of this, along with the support of venture capital funding from top firms RRE Ventures, Harbert Venture Partners, Greycroft Partners and River Cities Capital Funds has fueled rapid growth since our founding in 2009.
Overview
Omnichannel is driving business—or at least the idea of it is driving business strategy. In reality, however, achieving an omnichannel customer experience can be difficult. To better understand where and how marketers are truly leveraging the power of omnichannel in ways that are meaningful for both the business and the buyer, the CMO Council, in partnership with Netsertive, will engage in a thought leadership audit to spark discussion around the real definition of the omnichannel experience. This dialogue will aim to understand where gaps exist across touchpoints that are valued by the customer, including critical local experiences.
Among the key issues to be shared are:
Where and why experience gaps exist and what marketers believe the impact could be if these gaps continue to grow
The impact of the ever-shifting digital and physical connection behaviors of customers
How marketers intend to keep up with the pace of expectation—the expectations that customers now have to be known and recognized
Best practices in managing the expansive landscape of customer connection and key wins in delivering exceptional experiences to customers online and at the store around the corner
The findings of this audit will be shared in a CMO Council white paper to be published in the fall of 2016.
Research: Survey & Reports
Learn
Curated Facts & Stats
Jul 2016
Executives have noticed: 81% percent of CxOs anticipate more digital interaction with customers by 2020, and 66% expect more focus on customers as individuals.
Source
Jul 2016
55% of companies have no cross-channel strategy in place.
Source
Jul 2016
64% of marketers cite lack of resources and investment as their top barrier to omnichannel marketing.
Source
Jul 2016
90% of customers expect consistent interactions across channels.
Source
Jul 2016
30 percent of marketers say data quality is their biggest hurdle to leveraging marketing databases (Dun & Bradstreet).
Source
Jul 2016
Omnichannel shoppers have a 30% higher lifetime value than those who shop using only one channel.
Source
Jul 2016
Only 45% of retailers cite omni-channel efforts as a top priority for their business in 2015.
Source
Jul 2016
61% of customers have not been able to easily switch from one channel to another when interacting with customer service.
Source
Jan 2016
Top retailers see double the growth in mobile's share of transactions, widening the gap with average retailers in the space. Nearly four-in-ten transactions occurred on multiple devices and were completed on a mobile device almost a third of the time.
Source
Jan 2015
December, being the festive season, is always a month where a lot of people spend their time shopping online, survey-based data shows that 23% of the population bought something online from their PCs, while 11% bought from a site using their smartphones.
Source
GO TO INSIGHT CENTER TO LEARN MORE