Profitability from Subscriber Acuity
Embracing Behavior-Based Pricing Models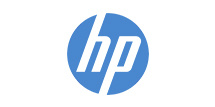 About sponsor
HP helps the world's communications service providers (CSPs) transform the way they do business -- and grow in a fast-changing market. CSPs must meet the huge demand for new, personalized services -- while they build high speed networks and streamline internal operations. Facing competition from over-the-top rivals, CSPs must develop new business models and new revenue streams that leverage their core assets, the network and customer information. HP is unmatched in its ability to help CSPs drive transformation: 30+ years of telecom experience, global IT leadership, expertise in entertainment, and leadership in consumer devices. HP offers an end-to-end portfolio: core telecom network infrastructure, convergent IT and telecom solutions, software portfolios for OSS and BSS, service delivery platforms, subscriber data management, cloud service enablement, professional services including business consulting, integration, and managed services/outsourcing; joint go-to-market programs; carrier-grade servers; storage; and wireless printers and notebooks.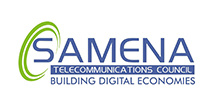 About sponsor
With a network of members that extends beyond continental borders, SAMENA Telecommunications Council, a multi-continent telecom consortium, aims to be the ultimate promoter of telecom innovations in its member regions and a facilitator for collaboration and knowledge-sharing between regional telecom entities. Such collaboration and knowledge-sharing between operators, vendors, manufacturers, entrepreneurs, educators, R&D experts, and regulators, aids effective resolutions to technical, economical, and legal issues in regions where tough economical and regulatory environments prevail. A win-win platform, the Council strives to provide its Members in South Asia, the Middle East, and North Africa the power and the means to actively learn the dynamics of telecom markets in the three high-growth regions. SAMENA Members are provided insights to help expedite fulfillment of their organizations' existing goals, as well as ideas that will propel the establishment of new. SAMENA's scheduled programs, internal committees, and an all-inclusive Web portal, together, will provide companies, professionals, and regulatory authorities means for seeking and suggesting solutions on mutually beneficial and collaborative fronts. A collage of valuable and targeted information, ranging from business-specific country data to latest telecom M&A (merger and acquisition) activities, will be provided to all Members to help them explore new revenue generating opportunities and execute well-informed decision making. With an expanding member portfolio, the Council is quickly securing strong footing in the region. SAMENA membership is a smart and highly cost-effective investment, which every telecommunications business and professional can afford, and is encouraged to make country's that are part of SAMENA's current network include, Afghanistan, Algeria, Bahrain, Bangladesh, Egypt, Iran, Iraq, Jordan, Kuwait, Lebanon, Libya, Morocco, Nepal, Oman, Pakistan, Palestine, Qatar, Saudi Arabia, Sri Lanka, Sudan, Syria, Tunisia, Turkey, United Arab Emirates, and Yemen. Notably, however, organizations from countries of Asia Pacific, Europe and North America also form part of the SAMENA membership.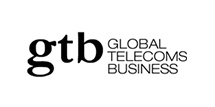 About sponsor
Global Telecoms Business (www.globaltelecomsbusiness.com) is the only website and magazine written specifically for the carrier C-level executives in the industry. Each issue contains unique interviews with C-level carrier executives, as well as strategic articles, special reports and supplements focusing on specific technologies. Global Telecoms Business is the only magazine in the telecoms sector written specifically for the most senior carrier executives: the C-suite.
Overview
The CMO Council conducted an authority leadership program with HP Enterprise Services, which aims to reveal the value, impact and benefits of leveraging Actionable Customer Intelligence when applied to behavior-based pricing models in the Communications Service Provider (CSP) Sector.
Due to the changing demands of customers, ranging from increased data consumption to a call for a more robust and personalized customer experience, today's Communications Service Providers (CSPs) are pressured to rapidly meet market demands while optimizing revenue and boosting bottom line growth.
"Communications Service Providers must match their offerings with the needs of their customer, yet so often, the market tends to chase competitor models rather than identifying models that leverage their knowledge of their customers behaviors," said Donovan Neale-May, Executive Director of the CMO Council. "Our goal here is to better understand how CSPs are utilizing "big data analytics" around usage patterns, content consumption habits, app activity, value-added services, device preference and mobile service dependencies to formulate Actionable Customer Intelligence to create more personalized, relevant and profitable pricing models and experiences."
Research: Survey & Reports