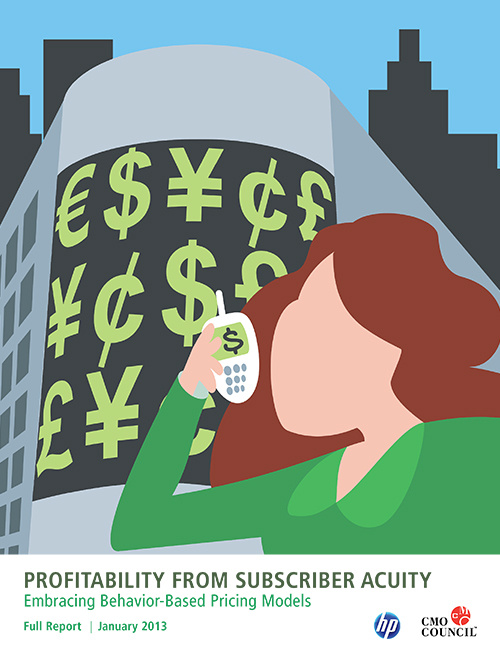 *Included with premium membership or library subscription
Embracing Behavior-Based Engagement Models
The CMO Council, through a series of qualitative interviews with leading CSP marketers and an in-depth online audit involving 222 senior marketers at global CSP companies, set out to better understand where behavior-based experiences and decision making—including the development of new pricing models and partnership opportunities—could positively impact the customer experience while optimizing new routes to revenue.
The interviews and surveys were fielded over the second to fourth quarter of 2012 to gather insights from over 25 brand leaders and industry experts at companies like AT&T, Bell Canada, Sprint, Virgin Mobile, Orange, Vodafone, Telstra, Telnor, STC, MTN, Etisalat, Telefonica, Claro and more. Typical respondents of the online survey held a title of Head of Marketing and hailed from CSPs offering wireless.
This report contains a comprehensive summary of findings, along with insights from practice leaders at HP, and shares their prescriptive insights into how and where marketing can best begin the journey toward more behavior-based engagements. The full report additionally features detailed findings, which include charts and graphs outlining the 24-question online audit, an infographic, and insights from leading global CSP marketers.