Protection from Brand Infection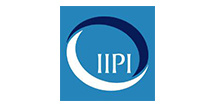 About sponsor
The International Intellectual Property Institute (IIPI) is a not-for-profit 501(c)(3) corporation located in Washington, DC. As an international development organization and think tank, IIPI is dedicated to increasing awareness and understanding of the use of intellectual property as a tool for economic growth, particularly in developing countries. Since 1998 the Institute has been engaged in a wide range of activities both abroad and within the United States, including critical research, public education, policy and training workshops, technical assistance, institution building and consultative services.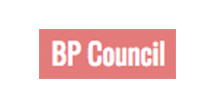 About sponsor
The BPCouncil is a virtual community dedicated to providing a vibrant meeting place for brand owners and those that provide them with services. BPCouncil is intended for: brand owners, professional services providers, technology vendors, legal professionals, enforcement agencies, NGOs and regulatory bodies. Being part of this dynamic virtual community enables members to get direct access to up-to-date information and resources...develop a solid social and professional network...and build a strong presence in the Internet-based brand protection world.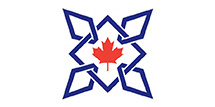 About sponsor
The Canadian Anti-Counterfeiting Network (CACN) is a coalition of individuals, companies, firms and associations that have united in the fight against product counterfeiting and copyright piracy in Canada and internationally. The originating members of CACN include broad-based organizations, such as the Canadian Association of Importers and Exporters, the Canadian Manufacturers and Exporters, the Canadian Standards Association (CSA), the Electro-Federation Canada, and the Canadian Motion Picture Distributors Association; companies from a range of industries; and law firms representing a host of intellectual property (IP) rights holders - Canadian and foreign - with significant businesses in Canada.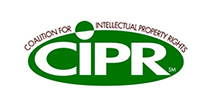 About sponsor
The Coalition for Intellectual Property Rights (CIPR) is a private-public partnership dedicated to advancing intellectual property rights protection, enforcement and reform in Russia, Ukraine, the Baltic States and other countries of the former Soviet Union. Through public education, legislative action and legal reform, CIPR works with our government and private sector partners to establish transparent IPR regimes in the region that adhere to international treaty obligations and standards. CIPR collaborates with the U.S., EU and other WTO member states on IP issues related to WTO accession and bilateral agreements with countries in the region.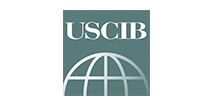 About sponsor
The United States Council for International Business (USCIB) promotes international engagement and prudent regulation in support of open markets, competitiveness and innovation, sustainable development and corporate responsibility. Its members include top U.S.-based global companies and professional services firms from every sector of our economy, with operations in every region of the world. With a unique global network encompassing leading international business organizations, USCIB provides business views to policy makers and regulatory authorities worldwide, and works to facilitate international trade and investment.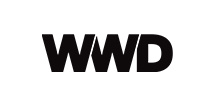 About sponsor
Often called "the fashion bible," Women's Wear Daily (WWD) serves as the voice of authority, international newswire and agent of change for the fashion, beauty and retail industries. First and foremost, WWD is dedicated to providing a balance of timely, credible business news and key women's fashion trends to a dedicated readership. This readership includes retailers, designers, manufacturers, marketers, financiers, Wall Street analysts, international moguls, media executives, ad agencies, socialites and trend makers. As the marketplace has become more complex, the need for information and competitive intelligence has become more acute. The common thread of our community is the business of style and fashion. www.wwd.com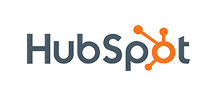 About sponsor
HubSpot is an inbound marketing software system that enables businesses to get found by prospects and convert more leads and customers, while both lowering their cost per lead and increasing their lead volume. Over 1,200 small and medium businesses use the HubSpot all-in-one software system for blogging, social media, SEO, landing pages, lead intelligence, marketing analytics and closed loop marketing. Active HubSpot customers get 6 times more leads in 6 months. www.HubSpot.com/ROI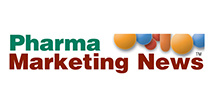 About sponsor
Pharma Marketing News is an independent monthly electronic newsletter focused on issues of importance to pharmaceutical marketing executives. It is a service of the Pharma Marketing Network - The First Forum for Pharmaceutical Marketing Experts - which brings together pharmaceutical marketing professionals from manufacturers, communications companies, and marketing service providers for wide ranging discussions and education on a multitude of current topics. Pharma Marketing Network & Pharma Marketing News provide executive-level content coupled with permission-based e-marketing opportunities. www.news.pharma-mkting.com
Overview
Extending the conversations started in the CMO Council's Secure the Trust of Your Brand initiative, Protection from Brand Infection , a new strategic interest study, will focus on enterprise brand protection and take a deep dive into the brand image and integrity issues and implications of online counterfeit sales, gray market knock-offs, phishing attacks, cyber squatting, email scams, online brand and trademark abuse, domain kiting, pay-per-click fraud, copyright and patent infringements, as well as product piracy and fakes.
Protection from Brand Infection will determine the degree to which senior global marketers are sensitized to, and concerned about, brand hijacking, product piracy, cyber fraud, and other Internet reputation risks. It will also quantify the impact these incidents are having on brand trust, confidence, credibility and affinity among consumers, channels and business partners. Through both enterprise and consumer research, the program will identify and promote best practices for pre-empting digital and/or physical counterfeiting and containing or mitigating the resulting damage to bruised or battered brands while engaging in conversations with leading global marketers about the strategies and effectiveness of resources, solutions, and services being employed in the both the detection and protection of brand infection worldwide
Research: Survey & Reports