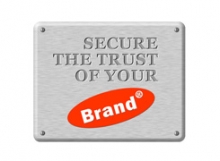 Secure The Trust Of Your Brand
Global study to provide a 360 degree view of how security and IT integrity influence brand assurance, confidence and value
Overview
Media scrutiny, public awareness and customer concern about security threats and failures are on the rise across every sector of business, public and consumer life. As a result, security has become an issue with significant implications for the relationship between businesses and their customers, suppliers, partners and investors. In response to this still-emerging business and marketing issue, the CMO Council is conducting the first major global study that catalogues the experiences and perceptions of consumers, corporate marketers and business executives worldwide, to provide a 360 degree view of how security and IT integrity influence brand assurance, confidence and value.
background
Secure the Trust of Your Brand is a major thought leadership initiative being undertaken by the Chief Marketing Officer (CMO) Council that promises to raise awareness and influence thinking about security among leading corporate marketers, brand managers and other executives. The global research initiative will provide the first comprehensive view of how digital security policies, processes and practices, as well as data and infrastructure integrity are impacting corporate reputations, and brand credibility.
Sponsored by Symantec Corporation and Factiva, Secure the Trust of Your Brand , involves extensive research and analytics by business schools such as Emory University's Zyman Institute of Brand Science, leading media publishers, information service providers, and other experts. The goal is to assess how much security now influences customer consideration, acquisition and retention. Leading brands in banking, insurance, securities, data management, retail, healthcare, technology, transportation, travel, hospitality and professional service sectors are represented on the program's board.
New Initiative! Extending the conversations from Secure the Trust of Your Brand, Protection from Brand Infection , a new strategic interest study, will focus on enterprise brand protection and take a deep dive into the brand image and integrity issues and implications of online counterfeit sales, gray market knock-offs, phishing attacks, cyber squatting, email scams, online brand and trademark abuse, domain kiting, pay-per-click fraud, copyright and patent infringements, as well as product piracy and fakes. Learn more »
Learn
Read
Studies & White Papers
The first component of Secure the Trust of Your Brand , a survey of over 2,200 consumers in the U.S and Europe, shows that consumers are saturated with reminders of lax information security: about two-thirds of total respondents have experienced computer security breaches, such as viruses and spy ware; while U.S. consumers are most concerned with identity theft, even more so than terrorist threats and other personal safety issues.

Secure the Trust of Your Brand is the first 360-degree view of how security and IT integrity influence brand assurance, confidence and value. The initiative Final Report with 7 major research components is published and available for purchase.

Like you, I'm a CMO and probably spend my day much like you – worrying about how to drive near-term revenue while building the durable customer relationships that will enable my company to prosper in the future. But perhaps unlike you, I work for a company that specializes in messaging technology. So when the much publicized data breaches began to occur, they struck uncomfortably close to home and I began to think about what advice I could offer my fellow CMOs about them.