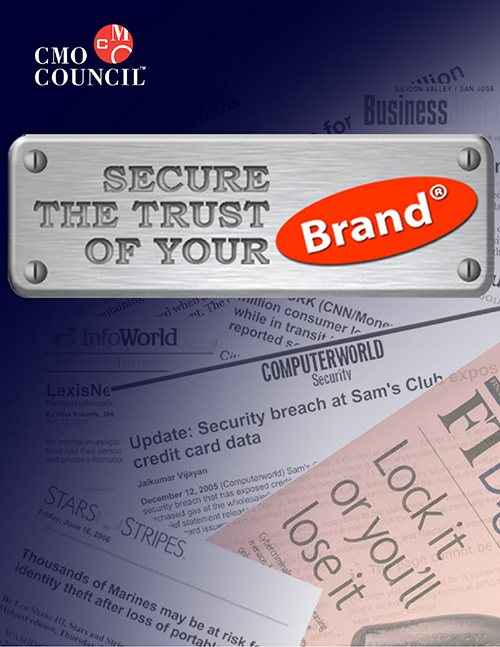 Assessing the Security Mindset of Consumers
There has been little research into how broadly such incidences are eroding consumers' trust in brands. This is the impetus for Secure the Trust of Your Brand™, a major thought leadership initiative fielded by the Chief Marketing Officer (CMO) Council. This comprehensive research effort is designed to better understand the degree to which information security, business continuity, and infrastructure integrity is shaping and determining brand assurance, confidence and value among consumers. The study includes insights from C-level executives and senior marketing decision makers and delivers the first 360-degree view of the impact of digital security and infrastructure integrity on corporate reputations. It also points out what companies can and should do to protect and enhance their brands in this digital world.

Findings of the Secure the Trust consumer audit may be seen to resemble the rumblings of an active volcano. As the number of security breaches such as ID theft, computer spyware and viruses, and e-mail scams increase worldwide, the more consumer frustration—and pressure on business to respond—builds. It's only a matter of time until a fissure opens up separating customer and corporation. Unless businesses respond to this pressure in timely and positive way, there will be an eruption of major proportions.