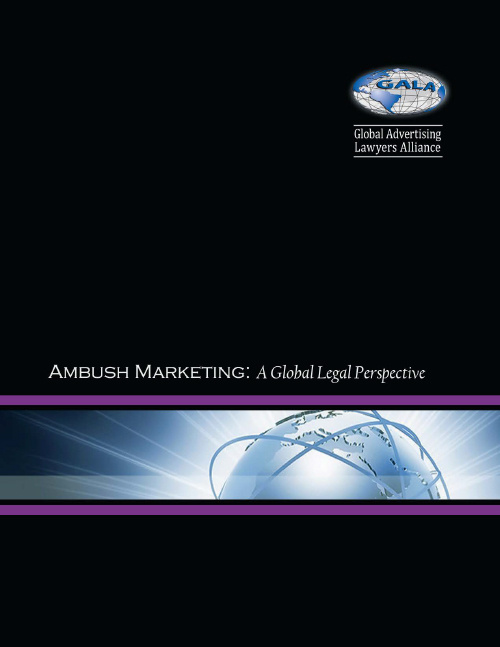 *Included with premium membership or library subscription
A Global Legal Perspective
The Global Advertising Lawyers Alliance (GALA) released "Ambush Marketing: A Global Legal Perspective," which summarizes laws and other rules governing ambush marketing in 52 countries around the world. Ambush marketing, a controversial marketing practice that pits non-sponsors against rights holders, is as prevalent as ever as marketers seek to associate themselves, rightly or wrongly, with significant sporting or entertainment events.


According to the Ambush Marketing Report, most countries do not have specific legislation addressing ambush marketing. Therefore, rights holders, event producers and official sponsors generally have to rely on traditional trademark and unfair competition law to protect their rights.
This report addresses legal, regulatory and commercial considerations and includes recent
enforcement actions in the field of ambush marketing.