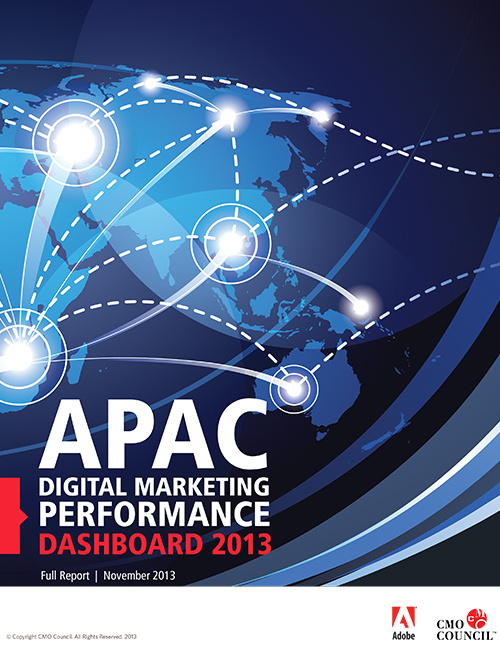 *Included with premium membership or library subscription
Exploring the State of Digital Marketing Across Asia to Benchmark Levels of Adoption, Traction and Success
Building on the findings of our study in 2012, this research seeks to identify where marketers are making improvements in their digital marketing efforts in APAC, as well as where challenges still exist.
For this initiative, the CMO Council once again partnered with Adobe to explore the state of digital marketing across Asia in order to benchmark levels of adoption, traction and success. The study tracks the progress and improvements in digital marketing adoption, management understanding, organizational proficiency, operational effectiveness, infrastructure development, tools/platform usage, and integration and alignment with offline marketing efforts. It also provides insight into obstacles, country differences, performance measurement metrics and best practices across the region while considering the business case for digital marketing investments.
This research also included an assessment of the challenges, best practices and overall state of digital marketing performance in Japan. To download the complimentary "Japan Digital Marketing Performance Dashboard 2013" white paper, Click here.