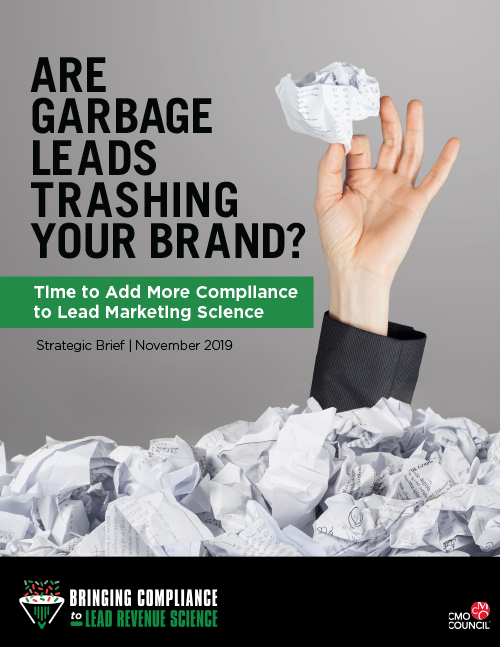 Time to Add More Compliance to Lead Marketing Science
Too often, marketers provision leads from agencies, offshore list sources, internal departments or media channels that are not the result of an opt-in, permission-based, relevant content-consumption process. In other words, they're garbage. And it gets worse: These leads may be coming from bad actors, such as overseas lead farms cutting corners and outright illicit name scrapers. All of which put brand reputation at serious risk.
Marketers need to get a handle on lead gen before it's too late. They should be asking questions to third-party lead gen providers that ensure lead compliance. They can determine what makes a quality lead, thus limiting the number of unqualified, unreceptive customer targets potentially bashing your brand over social media and other channels.
This 12-page strategic brief features key insights gleaned from nine in-depth interviews with brand leaders from IBM, Medallia, Pitney Bowes, ServiceMax and Eplexity, among others. It includes a checklist of 10 questions every brand should ask when vetting a lead gen vendor, as well as seven steps to lead qualification, profiling, prioritization and scoring.