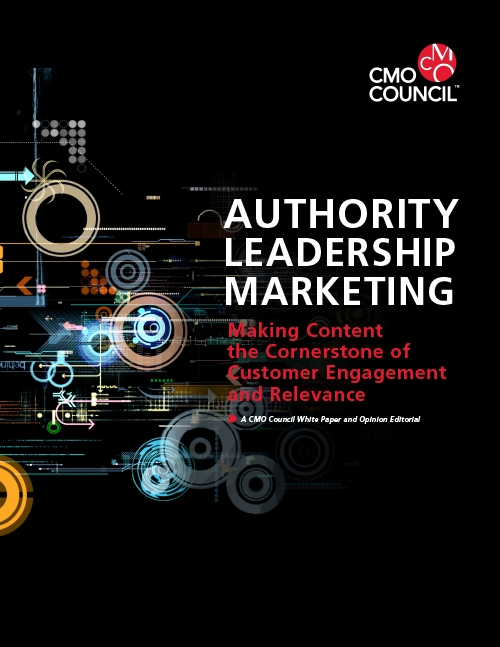 Making Content the Cornerstone of Customer Engagement and Relevance
B2B marketers today must introduce strategic themes and advocacy platforms that resonate with customer decision makers sweating business issues, problems and challenges. By assuming a trusted authority leader role and evidencing intimacy with market needs and requirements, vendors become credible sources of relevant information and conversation.
This often requires linkages with peer networks and professional communities that can help advance market engagement, adoption and use. Teaming with these entities on demand generation programs can advance advocacy positions, audit and assess customer proficiency, and produce credible insights and best practices that are valued by prospects. This white paper on Authority Leadership Marketing looks at how to make thought leadership content the cornerstone of customer engagement. This includes highlighting successes and giving proven, practical advice.