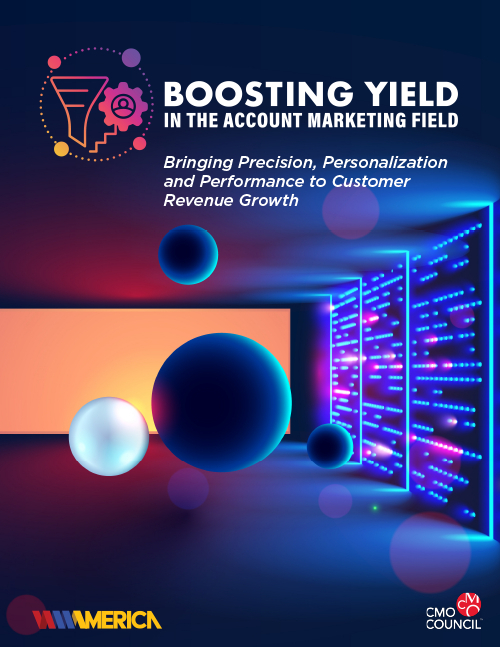 Bringing Precision, Personalization and Performance to Customer Revenue Growth
Here's a handy primer from the CMO Council and WM America on how to Boost Yield in the Account Marketing Field. No more "spray and pray." Apply new ABM methodologies using precision prospecting, timely and relevant engagement, and AI-driven data enrichment for intention-based buyer targeting.
Learn how brands are applying Augmented Actionable Intelligence (AAI) in finding new routes to revenue in strategic business accounts with complex purchasing ecosystems. Gain best practice insights from performance marketing and demand generation leaders at Autodesk, NTT, T-Mobile, IBM, TechTarget, Netline, and the ABM Consortium.