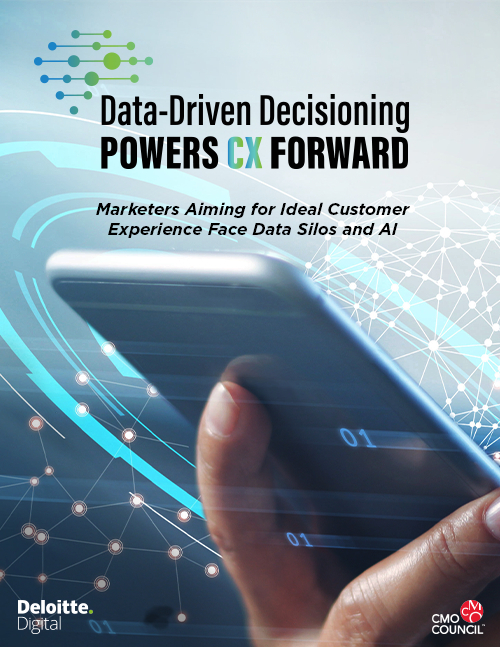 Marketers Aiming for Ideal Customer Experience Face Data Silos and AI Skills Hurdles
Marketers are working to develop an ideal CX that meets customer expectations for resonant and relevant experiences with their favorite brands. Ideal CX is about tailoring a message to a customer in a way that moves the customer down the funnel and toward a transaction. Data analytics and AI are essential for creating richer CX.
Yet nearly seven out of 10 marketing leaders are still developing or defining their CX strategy, while a sobering 40% believe it will take well over a year to deliver ideal CX. The road to a better data science/AI/machine learning capability may be even further away.
This study by the Chief Marketing Officer Council, in collaboration with Deloitte Digital, takes a close look at what's involved in achieving ideal CX and AI to better understand where the challenges lie in both technology and talent and what steps organizations should take to overcome them. Our findings are based on two surveys of over 300 marketing leaders across a wide range of industries.